According to the U.S. Bureau of Labor Statistics, the employment of coaches and scouts is projected to grow at 11 percent from 2018 to 2028, much faster than the average for all occupations.
There is a misconception that getting a sports coach job is easier than other professions, but those trying to become one know the ground reality. It is not as easy as it sounds.
If you have been applying to jobs relentlessly and are yet to hear back from anyone, your resume might be the reason for your failure. Refurbish your resume and experience the change in waves for yourself.
Begin with these 5 essentials of a Sports Coach Resume:
Write an accurate Profile Title
This may be surprising to you but a profile title is a very important element of your resume.
It communicates important career-centric information about you such as your current or most recent designation at one glance. This communicates your functional industry and seniority level in that industry. This is why you need to correctly articulate it in your resume.
If you're a sports coach looking to get accepted into a professional club, make sure that you do not exaggerate your profile title in hopes of leveraging a higher pay.
It might backfire and make you look like a deceptive person.
Example, if you're a football coach, simply write your profile title as 'Football Coach'. If you are a certified sports coach, you can write your profile title as 'Certified Sports Coach'.
Keep irrelevant details out of the personal information section of your sports coach resume
Providing details about your marital status, sexual orientation, religious or political beliefs is an old practice and is no longer relevant today.
The personal information section of your sports coach's resume should only contain your contact details like your phone number, email address, and location. This ensures that a recruiter can get in touch with you if your job application gets shortlisted.
However, if a recruiter explicitly asks for any other information, only then you should provide those details.
Draft a powerful Resume Summary
This eye-tracking study shows that a recruiter spends around 6 seconds to look through a resume. So, you need to present information in a manner that holds their attention.
Make your case at the beginning itself by presenting a resume summary. An ideal resume summary is 3-5 lines long. It should have details about your years of experience and your career highlights.
As the recruiter is most likely to read the summary to find out if the rest of the resume is worth investing time in, you should make it as enticing as you can. Include keywords and performance figures to make the best use of this statement.
Here's an example of a perfect summary on resume for a Sports Coach:
Led 50+ athletes through 2-6 week sports-specific conditioning programs
Strategized creative learning modules to bolster the cognitive growth of athletes
Customized individual nutrition programs to enhance the physical well being of athletes
Frame an informative Professional Experience Section
The professional experience section of your resume is very important as it holds all the information regarding your past roles & responsibilities and your achievements.
This gives the recruiter an insight into your work trajectory and helps them decide whether you would be the right person for the job at hand.
We advise you to present these details in bullet points. One-liner bullet points are the best way to present your professional experience section as it breaks down the information in short readable sections.
Group similar bullet points under unique subheadings, this is called bucketing. This neatly organizes your skills. After that, bold the most important aspects of the bullet points, like the performance figures to highlight them.
Another technique that you should apply is the use of action verbs to start your one-liner points. Words like 'Coordinated', 'Administered', 'Managed' give your statements an assertiveness that the recruiters will love.
Draft a distinct Education Section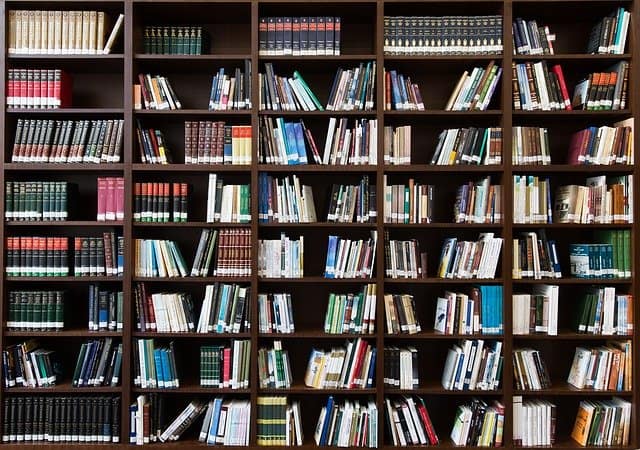 If you want to become a college or professional coach then a bachelor's degree in any subject will be required. However, degrees in exercise and sports science, kinesiology, physiology, physical education, nutrition, and fitness, or sports medicine will come in extremely handy.
High schools, however, may employ a teacher or administrator for the job of a sports coach. If no suitable teacher is found, schools hire a qualified candidate from outside the school.
Showcasing your educational details in your resume will fast track your resume to the top of the pile. All you need to do is draft a distinct Education section and present these details here.
Conclusion
Here is a quick look back into the main highlights of this article:
Write your name at the top of your sports coach's resume and write your profile title honestly and correctly.
Only mention your contact details in the personal information section. Your email ID, mobile number, and location details will suffice.
Do not exceed 5 lines when writing your resume summary. Give the number of years you have been in the workforce and riddle your summary with high points of your career and achievement figures.
Frame one-liner points when drafting your professional experience section. Start each point with an action verb.
Highlight your educational information to portray yourself as a desirable candidate.
Author's Bio:
Aditya Sharma
On a quest to help professionals across the world land their dream jobs, Aditya lives and breathes. Hiration — an AI-powered online resume builder and platform to help job-seekers find their way in the treacherous job market — one professional at a time.