A huge market for cannabidiol (CBD) products has emerged in the 2010s. Non-intoxicating oils, edibles and vape juices may offer many of the therapeutic benefits found in marijuana, but critically without the mind-bending "high". 
CBD products are not prohibited by the federal government, but they must be made from industrial hemp and have less than 0.3% THC overall. Nor are manufacturers permitted to make explicit medical claims about their products. CBD is unregulated by the Food and Drug Administration (FDA), and is sold to the general public only as a food supplement, and not a medicine. 
Therefore, new users are often at a loss to know what type of CBD to buy and from which brand. Health websites, especially in the natural wellness industry, are also notorious for containing misinformation. Medicine is a complex field, and what works for some may not work for others. For this reason, if you have cannabis questions, you can talk to GreenHealthDocs in West Virginia if you want to ensure you're consuming medical marijuana legally and in a way that will help you treat your condition.
But let's look into the general advantages of various CBD intake methods, and how to make sure you only buy quality products.
Types of CBD product 
CBD exists in different forms because it can influence in multiple ways. This is not an exhaustive list, and there are many more types of CBD products to choose from. But this covers the most common options including oils and tinctures. Cannabis seeds and other products in the CBD industry have also played an increasingly significant role in managing inflammation, immune system regulation, and treating anxiety.
Vaping/smoking
Vape juices and hemp flower infused with CBD can be vaped or smoked, and is great for when you need quick results. Both products take the CBD into the bloodstream via inhalation and absorption through the lungs. However, smoking is more dangerous than vaping, even though hemp isn't addictive like tobacco. No plant material or e-liquid is burned during vaping, so the carcinogenic risk is greatly reduced. 
Edibles/capsules/syrups
These products are better for more gradual and sustained CBD relief, as is necessary with chronic symptoms of conditions like arthritis. With edibles, capsules and syrups, the CBD travels through the liver and the first-pass metabolism, and is ultimately absorbed via the stomach. This means the CBD sometimes doesn't become active for an hour or so, but the effects last for many hours. Any of these are ideal if intending to try Heady Harvest CBD as a natural sleep aid.
Tinctures
CBD tincture oils are just a bit slower to take effect than e-liquids and smoked hemp flower, but significantly faster than edibles. With this product, the CBD is passed into the bloodstream by sublingual absorption. This "under-the-tongue" approach is convenient, and healthier than other fast-acting forms of CBD. It's popular with CBD first-timers, as oil tends to be the best-known product of all.
Creams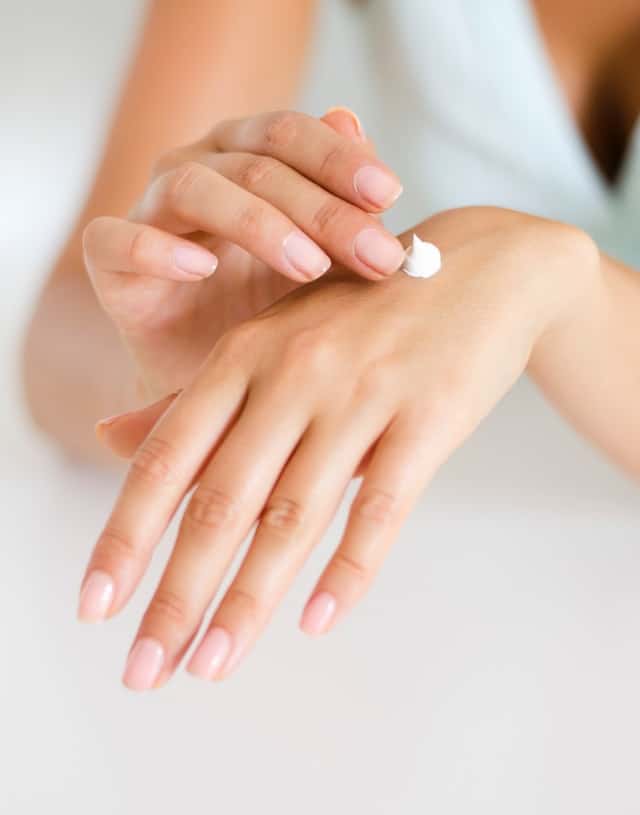 CBD creams, salves, balms, massage gels and lotions are just a few of the infused topical products made with hemp-based CBD. These are recommended for improving skin condition, combating ageing, and dealing with fungal and bacterial infections. The anti-inflammatory effects are good for managing psoriasis and other skin complaints. CBD's analgesic properties mean that creams can also be used for localized pain management, similar to Deep Heat. 
Concentrates
Concentrates are many times stronger than any other available CBD, and are the most efficient products for regular, seasoned users who benefit most from very high dosages. Crystals and wax are generally vaporized, either with a dabbing rig or by using a compatible device, such as a wax pen. Concentrates are usually much more expensive, and should only really be taken by those who require extremely strong dosages. 
Types of extract 
CBD-isolate: Products made with this extract have no THC at all, with CBD the only active agent from the hemp extract. CBD-isolate extracts are made using supercritical CO2 extraction, and can be considered CBD in its purest form. Zero THC is appealing for novice CBD consumers, and those who may get drug-tested in day-to-day life.
Full-spectrum CBD: This is a more therapeutic extract, as all the active ingredients in hemp are included in the final product. This includes other anti-inflammatory and anti-nauseous, and vitally non-intoxicating cannabinoids, terpenes and flavonoids, too. Full-spectrum CBD products will have a trace amount of THC, as the whole extract is used, but always under the 0.3% threshold.
Lab tests 
As the FDA doesn't regulate CBD, buyers must do their homework before making a purchase. The best way to filter out quality CBD brands from those less trustworthy is by searching for lab reports, carried out by an independent company. 
Good brands provide these on their website, so users know how much CBD is present, and that products meet legal regulations. Brands who refuse to show their lab reports should be viewed upon with suspicion – it's possible they are overstating the amount of CBD in their products.