Rather than merely becoming an audience and watching horse racing, you may have considered betting on such a classic sport. It adds fun and excitement to the game, as well as it also brings out your skills and strategies into play.
Not to mention the variety of horse racing betting options that a novice like you should know and be familiar with. Straight bets, for example, are the most conventional type of horse betting, which is divided into three betting types: win, place, and show. This is the simplest and least expensive type of wager and is especially suggested for beginners.
You may also encounter other types of betting like single exotic betting or multiple exotic betting. But what if you are to be told that there is a betting type where the money you've wagered on has the potential to earn two folds? Yes, you've read that right! You can place a small bet and win big at the track.
Perhaps you're wondering what kind of horse betting this is. Well, this is a type of horse betting that certain gamblers or betting aficionados prefer, as it offers significant payouts when wagers on the pool accumulate and are not immediately collected. So now, without further ado, let's get right in.
What Is Horse Race Betting Carryover?
In the event that no gamblers or bettors win in a specific wager on a given day, a carryover happens. Although carryover bets can either happen in a wager type of pick 4, 5, or 6, this is most common for bets in a Pick 6, which has a low success rate.
If none among the bettors accurately predicted all of the six winners in a pick 6, a part of the pool is distributed to those bettors who correctly predicted the most successive wins without experiencing a loss. The pool's remainder will then get carried over to the following race the next day.
This process is repeated until a winner is determined. The carryover will increase, potentially exceeding the expected return, unless a winner is selected. This is the very reason why this type of betting is popular among certain bettors.
However, if you're a beginner and learning to bet on horses, perhaps you should start betting on something simple, like straight bets. And suppose you already got a grip of it, along with the basic knowledge and strategies you have gained from your betting experiences you could bet confidently in major horse race events like the upcoming Kentucky Derby. In that case, with the help from top resources of kentucky derby picks, you can go ahead and take risky bets like exotic betting to carryover bets.
Different Carryover Types
Listed below are the different carryover types that a beginner like you should know.
Jackpot Carryover
This type of carryover bet usually occurs on either a pick 5, 6, or Pentafecta wager type. Moreover, only one lucky ticket holder will win the prize pool. If there are multiple winning tickets, the racetrack distributes a portion of the pool to the following race. Additionally, the remaining pool money is distributed to all winning tickets. And for the most part, 30% of the pot goes to the consolation reward, and 70% goes to the jackpot.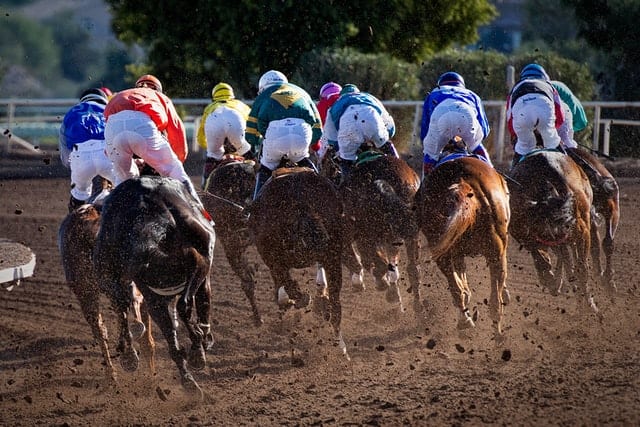 Rolling Carryover
This type of carryover wagers is typically available on multiple races within the same day, like a Pentafecta. If no winners are declared, the prize pool will then be carried over to the following race and continue to do so until a winner is declared.
Traditional Carryover
If there is no one-of-a-kind winning ticket, the prize pool will roll over to the following race. Furthermore, if the carryover wager is given in both races on the following day, the carryover wager will be made available in the final race.
For instance, a Pick 6 will be available in races one and five, and then a Pick 6 carryover will be made available in race five as it is the final race. Another thing to consider is that racetracks may opt to offer consolation prizes as well.
Consolation rewards are typically paid for tickets. So, for example, if you were able to correctly predict three out of four predictions on a pick 4, or you were able to correctly predict four out of five predictions on a pick 5, and so forth.
What You Should Know More
Because money draws more money, bettors who desire to earn a large payout are more inclined to place wagers on the carryover pool than other wagers. The more money in a pool, the more likely people are to bet on a certain holdout.
Furthermore, those betting enthusiasts who know the horse's value will patiently wait till the carryover occurs. With the carryover bet, they could gain a greater payout than if they had placed in the usual wager.
Takeaway
Wagering on the carryover pool will allow you to benefit significantly while also taking risks. So, before placing your bets, make sure you employ a strategy and apply a sheer amount of your prediction skills. Then, once you think you're ready, you can take a gamble and see if luck is on your side.