Liverpool will earn a cool £98.1 million in UEFA prize money if they can vanquish fellow English side Tottenham in the Champions League final. Spurs would be given £89.5 million if they were to lose the showpiece game at Wanda Metropolitano Stadium in Madrid on June 1. A glance at the betting odds from highly rated bookmakers shows that Liverpool are the favorites to win this game, but if Mauricio Pochettino's men beat them, they will take home £93 million, while the Reds would be awarded £94.6 million. Regardless of the result, Liverpool will walk off with more money, and that is due to the complex formulae that UEFA uses to calculate how much each Champions League club earns in a given season.
Each team that makes it through to the group stage is handed £13.5 million, and you get a group performance bonus based on your results. Liverpool secured more points than Spurs in the group stage, so they will earn £7.9 million compared to the £6.9 million that Tottenham will gain. Teams are then awarded £8.4 million for reaching the last 16, £9.2 million for making it through to the quarter-finals, £10.6 million for a semi-final appearance and £13.2 million for playing in the final. The winner then receives an extra £3.5 million bonus.
There are two other factors that determine the overall prize money each team takes home at the end of the season. The first is the market pool, which takes into account a team's position in their domestic league the previous season and how much TV companies in that country paid UEFA to broadcast Champions League games. Liverpool were awarded £11.2 million from the market pool, while Tottenham gained £14.2 million as they finished above Liverpool in the Premier League last season.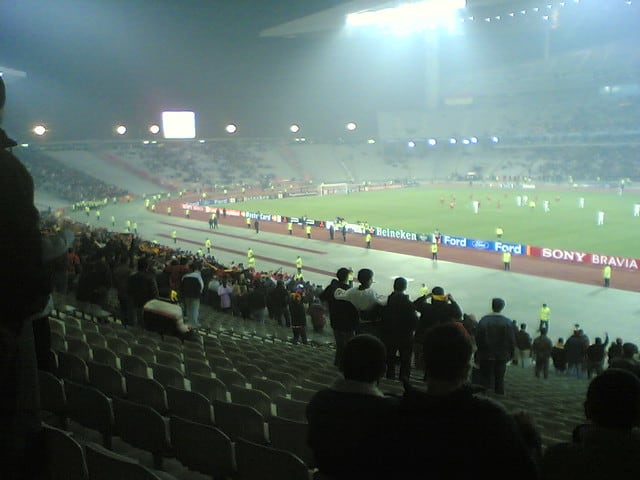 The other factor is the coefficient pool. This awards more prize money to clubs that have historically enjoyed the strongest results in Europe on a rolling period over the past decade. Liverpool finished runners-up last season and have a better record than Spurs in the Champions League, so they were given £20.7 million from the co-efficient pool, whereas Tottenham gained £13.6 million. That means Liverpool stand to make more money this season, but Tottenham's strong performance will guarantee them a stronger share of the coefficient pool in future seasons.
Either way, both teams will receive a welcome cash injection at the end of the campaign. Tottenham have just moved into a new £1 billion stadium, and that should mean they secure a lot more income in the future, but it leaves them saddled with debt right now. They turned a world record net profit of £113 million in 2017/18, and it is remarkable that they have managed to reach the Champions League final, considering they did not spend a penny in the last two transfer markets. The last player they signed was Lucas Moura in January 2018, and he scored the hat-trick that put them through to the final against Ajax.
Liverpool had previously announced a £106 million profit and that was a world record until Tottenham beat declared their financials. They invested heavily in the playing squad last summer, but they made £142 million from the sale of Philippe Coutinho to Barcelona. Their run to last season's Champions League final earned them £72 million, while media earnings rose to £220 million, commercial revenue hit £154 million and matchday revenue grew to £81 million. Liverpool have a very strong squad and they may not invest too heavily in the summer, but standing still often means being left behind and Jurgen Klopp could yet bolster his team in the transfer market, while Tottenham are in definite need of new stars in next window.