The Baltimore Ravens are keen on having a healthy 2022/23 season following what was an injury-riddled campaign. It was a pretty difficult term for the team, who will be looking to bounce back in this month's NFL Draft and strengthen their already formidable roster.
It is likely management will explore the addition of another running back given the serious knee injuries sustained by JK Dobbins and Gus Edwards. Talks have been opened with Melvin Gordon but they could pick up a rookie RB in the draft.
While strengthening the position would do the Ravens a whole lot of good, their biggest needs lie in defense. The defensive unit could use some help on the line, as well as the secondary.
Fortunately, they have seven picks available in the third and fourth rounds. It could be a pretty memorable season for the Ravens if they draft right and keep their stars healthy. A Super Bowl would be well within their sights and Maryland sports betting sites would see plenty of action as a result.
It remains to be seen just what the team will do, however, there are a few directions they could opt to go in.
Dobbins should remain a starter at RB but it's hard to tell if he can handle the challenge of starting for a full season. Edwards is also returning from a knee injury, so it would probably be in the team's interest to use one of their fourth-round picks on a top rookie RB.
There is a need for youth on the other side of the ball. The Ravens do have a history of drafting well and developing youngsters so it makes sense for them to stack prospects in the third and fourth rounds. They also have the option of trading some of their picks for assets in 2023.
The players on the team's current defensive line are aging and the front seven could do with an injection of youth. This is something Baltimore can address pretty early in the draft. Their first two picks could be used to acquire the likes of Devonte Wyatt out of Georgia and Nik Bonitto out of Oklahoma. It's been reported that many teams have taken Wyatt off their boards due to concerns over his character, however.
Pairing Wyatt and Bonitto in defense could be a real game-changer for the Ravens.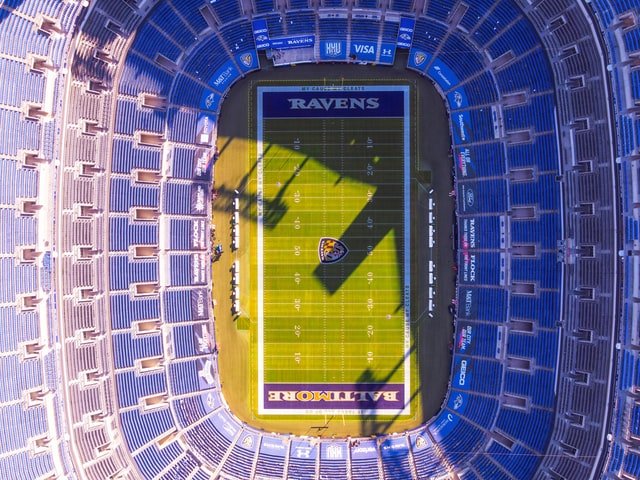 As mentioned above, the Ravens are desperate to avoid a repeat of last season. They were unfortunate to have 25 players on the Injured Reserve, which translated into an 8-9 record and them missing the playoffs for the first time in five years.
The team has hired new personnel with the aim of preventing injuries and head coach John Harbaugh has vowed to change the way they practice.
"I think we've always been, I have to say, pretty conservative when it comes to injuries in the Draft, probably more so than most teams," GM Eric DeCosta was quoted as saying recently. "I've only worked for the Ravens, and John has been with the Eagles, but we've always been pretty conservative. Very few times, I think, have we taken a player that had injuries in college that we didn't feel really good about and rolled the dice.
"Now, we've taken some flyers on guys, usually for other things, not necessarily for injuries. In saying that, I think one of the things that we really do believe in is just looking at has the guy missed time in college? Has he been a consistent player?"
The Ravens have drafted players who ended up struggling to remain on the pitch because of health and fitness issues in the past. Cornerbacks Iman Marshall and Tavon Young are chief examples. The former was drafted in 2019 and has only played three games since then – Young, drafted three years earlier, is now looking to resurrect his career elsewhere after injuries plagued him while in Baltimore.
"Sometimes, the guy has an injury history, but doesn't miss practices and doesn't miss games," DeCosta added. "Those types of guys, we feel pretty good about. The guys that miss a lot of time in college, we've seen a trend that they miss time at our level. Then, there are some things you simply can't plan for – the catastrophic injuries, or the freaky-type things that happen, the non-contact stuff, we've seen that.
"We've had some players that have never missed any time in their careers and then got hurt here with us," DeCosta said. "So, I'm not really sure how you can predict that or project that. We're looking at a lot of different things, using analytics and using science. I think you all know we have a new [head certified] athletic trainer, as well, Adrian Dixon. He has a role in this. I think our strength and conditioning staff is very helpful as well.
"We use those guys to look at things like body composition, strength, frame and things like that. [Director of sports nutrition] Sarah Snyder, our dietician, she's a part of the process as well."