Are you a fan of combat sports? Do you know the entities that are behind these sports? Are you aware of the compensation structures and the financials behind these sports? Many people are not aware of them. They may be interested in no gi bjj style fighting or in participating in some different ways but not so when it comes to the business side.
That is totally fine because there's quite a bit that is going within that universe.
Let us take a look at combat sports and how it is improving earnings this year. You will be quite surprised to see how it is progressing with its earnings.
Endeavor is Involved in Combat Sports
The income generated by Endeavor's owned sports assets division was $288.5 million, a decrease of 10.6 million dollars from the previous year (YoY). According to the company, in the third quarter of 2020, the firm recorded a US$25 million contract termination charge that did not repeat in the following year. 
According to Endeavor, this has been the finest nine-month stretch in the UFC's mixed martial arts promotion history.
As a result of Covid-19 shutting down practically all television and film projects and touring events, the representation sector's income grew from US$481.1 million to $664.7 million in the third quarter of 2020. OpenBet, a content, platform, and service supplier to the sports betting market was acquired by Endeavor for US$1.2 billion during the third quarter.
Things Are Getting Better in the UFC and Combats Sports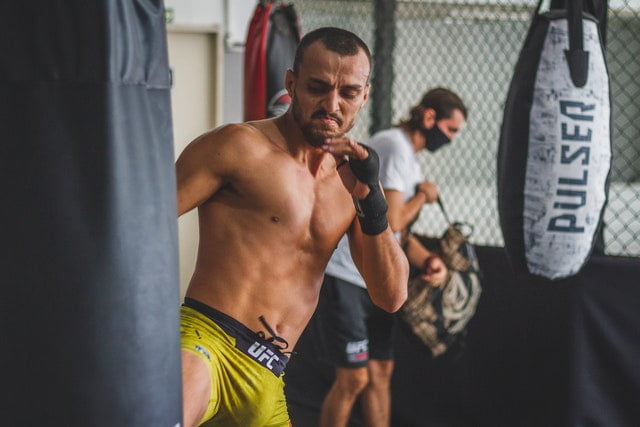 According to Ari Emanuel, for a sport that [Dana White] developed 25-30 years ago, our fighter compensation has increased 600% since 2005. Instead of Art Davies and Rorion Gracie, UFC CEO Dana White takes credit for the UFC's inception. According to Chael Sonnen's latest comments, the minimum wage for professional athletes has risen sixfold. A six-fold rise in the promotion's bare minimum. Dana White's Contender Series, which reported $5,000 in standard purses, is not included in this figure.
There are exciting matches all around in the UFC and in general combat sports for this particular reason and more.
Pay per fighter-bout would be $145,067, or 5.3 times in 2005, with only 517 matches, but the income would be more significant with fewer fights. According to the New York Post, fighter compensation in 2019 was less than $150 million. Perhaps he's talking about the average salary per fight.
It is here that we are also seeing how the UFC can expand its offerings to loyal fans by offering apparel, trading cards, and other items that it can use to increase its overall revenues. The sector must ensure to do the right things at its core and it will continue to have more opportunities to grow its revenues.
UFC Fighters Will Enjoy Higher Salaries As It Grows
According to UFC CEO DOUGUNDY, the salary for UFC fighters has climbed 34x from $4.4 million in 2005 to $150 million in 2019. There has also been a rise in revenue and EBITDA (Earnings before interest, taxes, depreciated, and amortized) for the UFC in this same period that Emanuel examines. The Ultimate Fighter's income has grown from $48.3 million in 2005 to $890 million in 2020.
Only 10% of total earnings went to fighters in 2005, a significant decrease from prior years. Since then, fighter pay has rebounded, varying between 15 and 22 percent. Fighter remuneration is expected to stay below 20% until at least 2020, according to the UFC's projections in 2016.
According to a report in the New York Post, fighter pay will remain at 16 percent in 2019. In 2005, fighters' percentage was 14%, while the UFC's EBITDA margins were 14%. According to Moody, margins will rise to 48 percent by 2020.