Back in May, history was made when the US Supreme Court ended the federal ban on sports betting so people can now use legal NJ online casinos As soon as word came through that the ban had been reversed, New Jersey was ready to act – keen to add sports betting to their already impressive gambling industry repertoire. Once the decision was finalised, and the regulations were notarised, it was a matter of days before land-based sportsbooks started popping up in the Garden State. While a mandatory state-imposed 30-day pause was placed on the launch of all online sportsbooks, as of August online sportsbooks like Caesars Casino and Sports have been approved and are now the go-to place for betting on your favourite teams. Today, we're looking at who can place a bet, where to do so, what you can bet on and how these bets will be taxed…
Who can place a bet?
As long as you are over 21 and located in the state of New Jersey, you are legally allowed to place a bet with an online, or land-based, sportsbook.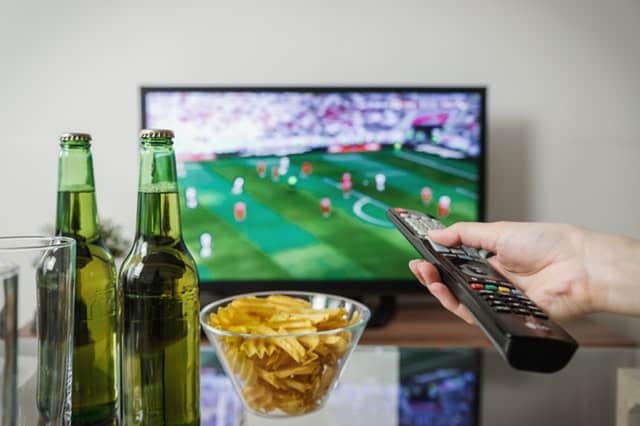 What can you bet on?
Now that the law has been passed, New Jersey is the second state after Delaware to overturn a country-wide (excluding Nevada) ban on all sports betting, once again making it legal to bet on your favourite sporting teams. Online sportsbooks like Caesars Casino and Sports now allow you to place line bets, odds, point spreads and so on all your favourites; professional and college football, baseball, basketball, boxing and MMA, hockey, soccer, motorsports and horse racing.
The change to the law allows those located within New Jersey to win cash, and to benefit from the various casinos loyalty programs that offer up perks like free meals and drinks and hotel stays, which can be redeemed at locations all around the USA.
How will these bets be taxed?
Predictions for how much will be wagered in this first year are quite astounding, with the total wagered on sports predicted to hit $13 million. If you place a sports bet at one of the land-based sportsbooks, found in a variety of casinos in the state, you should expect to be taxed at 8.5 percent. Online bets which are managed by casinos will be taxed at a rate of 13 percent, and should you be placing a wager at a race track, you will be taxed at 14.25 percent.