New York is the Empire State, and there's nothing small about sports betting in the state, either.
Since launching in January, New York sports betting has seen wild success. With platforms and offers like the BetMGM Bonus Code New York, residents across the state have flocked to the industry, making New York one of the top markets in the country.
So exactly how successful has sports betting been in New York thus far?
Almost $2 billion in wagers in mobile betting's first 30 days
New York bettors immediately jumped into mobile sports betting once it went live statewide, and the numbers reflect that.
Nearly $2 billion in wagers were taken during just the first 30 days mobile sports betting was live in New York, Gov. Kathy Hocul announced, according to The Legislative Gazette. It reportedly was a higher number than any other state reported in a 30-day activity and was expected to create over $70 million in tax revenue for the state.
"Over the past month, we've seen how mobile sports wagering can be an economic engine for New York, driving significant funding to our schools, youth sports, and so much more," Hochul said at the time, according to the news outlet.
And sports betting companies have noticed the trend, too, as numerous New York users are signing up and starting to bet with platforms.
"Legal sports betting in New York has exceeded all of our expectations," FanDuel spokesperson Kevin Hennessy said, according to Fortune. "New York and New Jersey combined are practically the center of legal sports betting in the United States. 
"We are thrilled with how many New York customers have signed up to the FanDuel Sportsbook, and we continue to see New Jersey as a growing market."
New Jersey was already a booming market before New York joined the game, and part of that was likely due to New York's market not being active. Many residents took the short trip over to New Jersey to gamble on sports, a trip they now don't have to make.
And since mobile betting has made up the majority of sports gambling revenue in most states, it's easy to see it only growing bigger as the industry expands in New York.
Mobile betting isn't the only way New York residents can gamble on sports, either. The state features multiple retail options, so bettors can visit a physical location if that's how they prefer to place wagers.
More retail betting sites could be coming soon, too. With New York's budget for fiscal year 2023 now signed into law, three casino licenses could be issued, according to silive.com. The licenses reportedly would allow sports betting as well as other traditional casino gaming.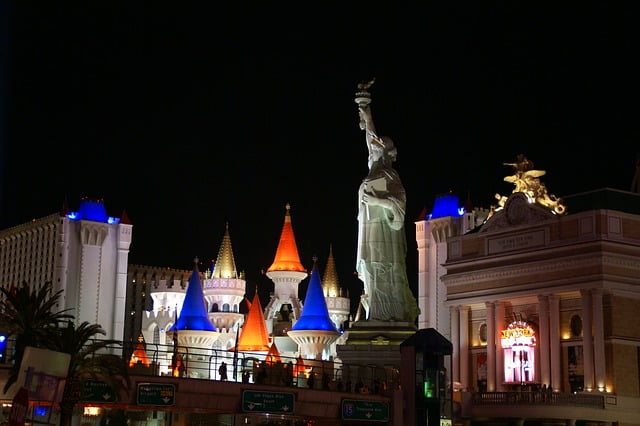 New York is massive sports market
It makes sense that New York is seeing so much sports betting success, too, because of the state's massive sports market.
New York is arguably one of the country's top sports markets, with multiple professional teams in the NFL, NBA, MLB and more.
NFL betting, in particular, is a big part of sports gambling, so New York's two professional football teams, the New York Giants and Jets, are sure to keep bringing in bets, especially when the upcoming football season kicks off.
The passion NBA fans have for the sport is unrivaled, and that sometimes extends into sports betting. The Nets and Knicks are two of the most notable brands in the league, and they both reside in the state.
And in the MLB space, the Mets have even named Caesars, one of the industry's top platforms, as their official sports betting partner. Included in the multi-year partnership are plans by Caesars to open Caesars Sportsbook at the Metro Grille, a sportsbook lounge at the Mets' home park, Citi Field.
"New York is a key state for us following the successful launch of our Caesars Sportsbook app in January," Caesars Digital Co-President Chris Holdren said. "The Mets' fanbase is one of the most loyal in baseball and this partnership offers us the chance to treat those passionate fans like Caesars. 
"We look forward to opening our space at Citi Field during an exciting time for the franchise."
One caveat, though, is that New York bettors aren't allowed to gamble on in-state college teams, so any collegiate New York teams are off limits in the state. However, with the huge professional sports market New York possesses and all of the different sports the major betting platforms allow wagers on, statewide bettors likely won't feel too disappointed.