It's easy to think that golf and the winter months don't mix, and that golf is a sport that's best played under blue skies with the sun on your back. While playing golf during summer is certainly enjoyable, budding golfers shouldn't be too quick to write off a round on the green just because the temperatures are lower than they'd like. 
Winter golfing means swapping those smart polos and golfing caps for thick jumpers and woolly hats. But what other essentials should every winter golfer tee off with? Read on to discover how to make the most of golfing this winter, with these essential items.
A golf travel bag
To a golfer, there's nothing more precious than golf clubs. Not only are they key to your game, but they're a costly investment, especially if your clubs are a custom-made set. Protecting your clubs whilst you travel is essential, particularly during the winter months. So as you travel to and from your chosen golf courses, or you take your clubs with you on your annual Christmas vacation, they need to be protected at all costs. A high-quality golf travel bag will give you confidence that your clubs are safe and secure, whether they're in the baggage hold or in the trunk of your car. Find out "what is the best golf travel bag" via the link.   
A wet weather golf glove
Say goodbye to the awkwardness of that bulky golf umbrella once and for all and get yourself a wet weather golf club for the rainier months ahead. Trying to maintain your grip in the rain can prove difficult, even for the most proficient of golfers, however, a wet weather golf glove helps you to maintain your grip no matter how wet your hands or clubs become.
A flask
Keeping warm on the golf course will ensure you enjoy your game no matter what the weather throws at you. So, investing in a high-quality flask to fill with your favorite warm drink will keep you warm and energized no matter how many holes you play.
Thermals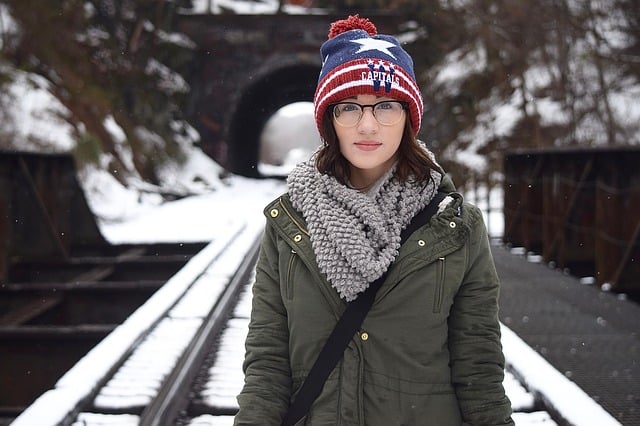 As a golfer, it's only natural to be worried about the restriction that tight clothing can have on your swing. However, high-quality thermals should act as a second skin, giving you warmth and insulation as well as the fluidity and mobility you need to perfect your technique. 
Waterproof clothing
Again, many golfers avoid waterproofs and additional layers, simply because they're worried about how they may affect their mobility. Thankfully, these days most waterproof jackets and trousers have evolved so you'll still have the fluidity you need but with the warmth and dryness you want. 
And finally, a snood
The weather on a golf course can change quickly, so if that wind suddenly picks up you're going to need added protection. And a snood is the perfect solution. Keeping this around your neck prevents cold air from finding its way onto your skin and lowering your body temperature, and you can also pull it up over your mouth and nose when the temperature really starts to drop.