This season in the NBA has been, for lack of a better term, legendary. With more effective strategies, injuries galore, and vastly unpredictable outcomes, it's obvious that the best playing of this season is still yet to occur.
Looking at the Odds to Win NBA Championship to make predictions about players and teams is a great way to make some extra money if you truly love the game. After all, you can never predict the time that a player will have their career-defining performance!
Let's take a quick look at some of the matchups we want to see in the 2022 NBA playoffs.
Golden State Warriors vs. Brooklyn Nets
The Golden State Warriors' dynasty seemed set to end not too long ago. Now, however, they are back on track in terms of their playing and seem to be more eager than ever to make another deep run in this postseason. As a result, they are widely favored to make the NBA Finals, despite going through a bit of a difficult period this season.
Throughout this season, the way that the Brooklyn Nets have approached their game strategy has resulted in widespread disappointment. However, they have also hinted at the powerhouse potential that they have when all players are at their healthiest. 
Both of these teams could put on an intriguing show. Watching standouts like Kyrie Irving and Stephen Curry go head to head once again in the NBA Finals would be a real treat for the fans.
Brooklyn Nets vs. Philadelphia 76ers
The Brooklyn Nets seem to be headed for the play-in tournament, so all they need to worry about is making the postseason. If they can advance past then a match-up with the 76ers would be an enticing game for fans everywhere.
Also, the intrigue that'll be created simply watching Ben Simmons play against his old team with the crowd wreaking absolute havoc in the bleachers? Yes, please.
That James Harden vs. Kevin Durant or Kyrie Irving matchup could also be one for the ages, thanks to Harden's evacuation of the team. 
Memphis Grizzlies vs. Dallas Mavericks
A match between the Memphis Grizzlies and the Dallas Mavericks will be a spectacle, thanks to the dynamic young guard play on each squad who have already established themselves. 
Potential future MVPs Ja Morant and Luka Doncic have established themselves as some of the most exciting players within the league. So getting to see them battle it out throughout a best-of-seven game series would be sublime! 
It's all but guaranteed that this rivalry matchup would feature some jaw-dropping statistics and some worthy highlights.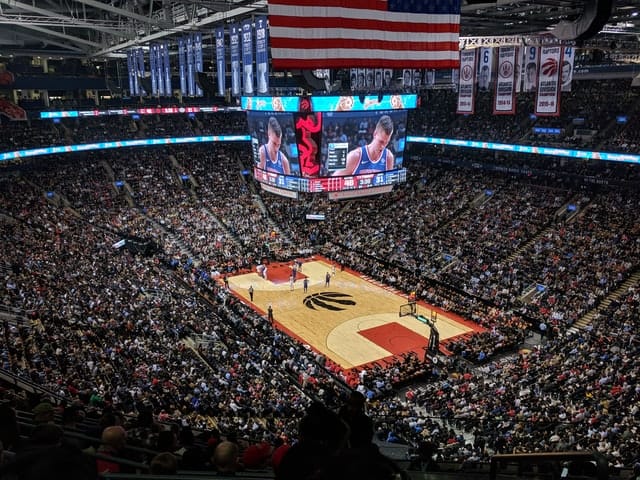 Dallas Mavericks vs. LA Clippers
A game between the Dallas Mavericks and the LA Clippers will be a game to remember for a few key reasons.
The Maverick's work-hard defense has been one of this current season's biggest surprises. The offense has altered from simply having a stationary Kristaps Porzingis as its second option to now encouraging the forceful attacking power of Spencer Dinwiddie and Jalen Brunson.
The Clippers have continued to defy the odds this season by navigating extensive gameplay even with the added stress of extended absences from key players such as Paul George and Kawhi Leonard. This series has retained plenty of shine and features invigorating plays without the presence of Leonard, who could still technically return. However, it is more likely that he won't.
Phoenix Suns vs. Golden State Warriors 
For a large amount of the season, the Suns and the Warriors were the top two teams in the NBA in terms of their records. Then, injury issues began plaguing the Warriors and they seemed to fall off their game. 
However, when the whole team is at peak health, they are arguably the fiercest team in the league and are certainly the most experienced with winning championships. If powerhouses like Stephen Curry, Draymond Green, and Klay Thompson are healthy, no team will want to face the Warriors in the playoffs. This includes the Suns.
Both teams have stingy defenses and high-powered offenses, so a series between them would be very entertaining. The series would also showcase the talents of two legendary high-level point guards in Curry and Chris Paul who have competed against each other in the playoffs on a few previous occasions.
Summary
 With many teams featuring powerful offense and defenses, and generally just performing at their absolute best, all matchups in this season's playoffs will make it a real can't-miss event. Even with some extended absences from key players, the play will be more than worth the watch.