One of the most compelling trends that are going on right now is that of online sports betting. The aspect of betting is attractive to many people. The difference between a few years ago and now is that it is now becoming legalized in more states.
As it becomes more legal, you will likely see more startling news, with more states seeing more revenues and more wagering being recorded.
You should see more fine establishments like BoyleSports become a vital part of the sector as more interest starts to come online.
New York broke all the records in just one month by setting up a sports bet of $1 billion. In addition to this, it also broke the record that Arizona previously set in the highest opening wagering handle.
According to the state's gaming commission data, $1.1 billion is the wagers placed in New York in just the first three weeks of the first month of the year 2022, January. However, bets are not included in this amount for the last week of the month.
2022 is Starting Strong For The Wager Market
Its $777 million handles set Arizona's previous record in September and October the last year. Marketing analysts of sports wagering data companies state that it takes years for the cities to reach such a position, but New York is ready to go with its gear and has hit the ground with complete preparation.
In addition to this, the mobile app for wagering in New York was made official in January, and since then, the response of wagers has been overwhelming.
Experts note that the wagering money present in New York is beyond their expectations and has also surpassed that of March Madness and the Super Bowl. Moreover, he also stated that they are happy with the interest shown by the users. Experts also say that New York is likely to break records of New Jersey too, which was at $1.3 billion.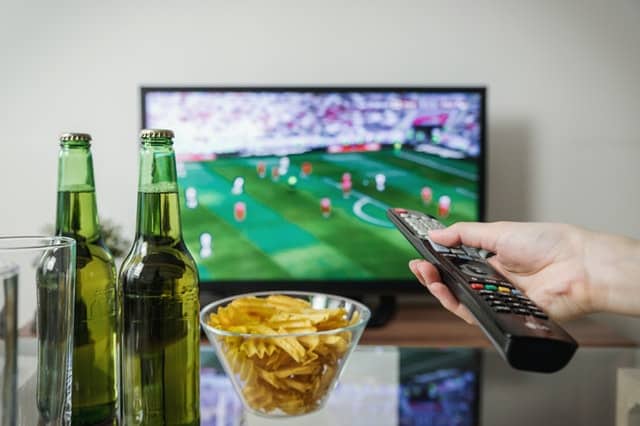 Eager To Grow
New York started its online sports betting with four powerful platforms: Caesars Sportsbook, DraftKings, FanDuel, and Rush Street Interactive. However, it added five more: Bally Bet, BetMGM, Wynn Interactive, PointsBet, and Resort World Bet. The hype about the New York level of interest and promotions is high because it offers free money incentives and a bonus. Moreover, they are spending enormous amounts on advertising and sponsorship too.
Unusual Numbers
The sports industry is still growing from a betting standpoint, but it surely needs experts. In the year 2020, the revenue generated by this industry was $1.5 billion. However, it nearly increased three times to $5.8 billion in the next year. The increase in revenue is solely attributed to the increase in facilities that have been provided to the wagers.
However, to enhance the success of this industry, more facilities and gambling companies are yet to be introduced in Yankee Stadium and Madison Square Garden.
The online sports gambling industry was legalized in 2018 and added a significant sum of dollars to the state revenue. In addition to this, betting numbers vary with the gaming seasons. As fall arrives, the betting numbers of New York will rise again.