There have been many talented NFL players throughout the league, many of which can be easily distinguished by their playing style, agility, and strength while on the field.
It's not easy reaching the ranks of the big league and which is why many names stand out in the sport when looking at NFL odds for current players and teams. One of these names is defensive end, Reggie White.
White remains one of the most legendary decorated players in NFL history with many set records and impressive statistics that have yet to be exceeded. His legacy continues to live on in many different aspects of the sport.
College Career
White played college football in Tennessee between 1980 and 1983. By the end of his freshman year, he had quickly worked his way into the starting lineup where he managed 51 tackles (32 of which were accomplished solo), and two sacks. 
During his college career, he set school records for the most sacks in an entire career, a season, and a game. He still holds these records to this day.
While playing for the Tennessee Volunteers, White was also named an All-American and was announced as SEC Player of the Year during his 1983 senior season.
Professional Career: The United States Football League
After he graduated from college, White quickly signed with the Memphis Showboats team of the United States Football League (USFL) during the 1984 Territorial Draft. The chance to play professional football in the same state that he went to college in was enough of a reason for him to sign with the team.
He played well for Memphis throughout two incredible seasons and started in a total of 36 games during this time. On this roster, he racked up 198 tackles, seven forced fumbles, and 23.5 sacks. 
Professional Career: The National Football League
Philadelphia Eagles
The USFL collapsed in 1985 which saw a then-unknown White struggle with pay. He took a big salary cut to play with Philadelphia after they signed him on a four-year-long $1.85 million deal. This happened after they bought out the remaining three years on his contract with Memphis.
Though he joined the Eagles after missing the first few games of the 1985 season, White's anonymity didn't last very long. He'd turned in 13 sacks by the end of the season and was also named NFC defensive rookie of the year!
He played with them for eight seasons. During this time, he picked up a total of 124 sacks and set the regular-season record for the most sacks in a single season (21) in 1987 and most sacks per game (1.75) that same year.
He was later voted as the greatest player in the Eagles franchise history by ESPN SportsNation.
Green Day Packers
White became a free agent in 1993 and was quickly signed by the Green Day Packers franchise. 
He agreed to the terms of a four-year contract worth an estimated $17 million – a world away from his Eagles' pay!
He stayed with the Packers for six seasons and while he was not as prolific as he was with the Eagles, White still manages to achieve another 68.5 sacks and snatch the title of the Packers' all-time leader in the category. White also took on the role of team leader, which was a job he performed seamlessly. 
White took the Packers to two Super Bowl championships with a victory in Super Bowl XXXI, the only championship that White ever basked in at any point in his career. In 1998, he was announced as the NFL Defensive Player of the Year, a great way to celebrate his successes with the team.
Carolina Panthers
White came out of a one-year-long retirement in 2000 to start in all 16 season games for the Carolina Panthers. He had 5.5 sacks and one forced fumble during his time with the team. He retired once again at the end of the season (in 2001) but this time, it was for good.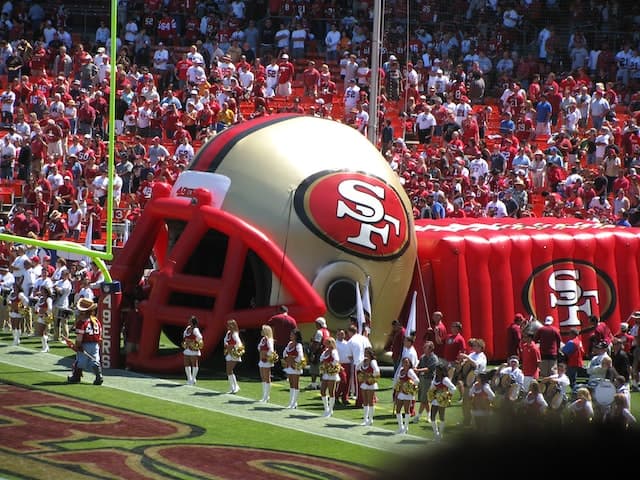 Notable Achievements
Upon retirement, White was credited with a record-breaking 198 career sacks and had been named to the Pro Bowl 13 times in succession. 
In addition to his outstanding play, White also became well-known for his Christian beliefs and his status as an ordained Evangelical minister. This ended up leading to the formation of his "The Minister of Defense" nickname.
White's number 92 jersey was retired in 2005 the year after his death. He was the fifth Packer to have his jersey number retired. Additionally, the Philadelphia Eagles also went on to retire his jersey number which solidified White as the first ever player to have his number retired by two separate NFL teams.
In 2006, two years after his death, White was rightfully inducted into the Pro Football Hall of Fame. This was an excellent way to honor and pay tribute to a shining NFL talent.
Summary
Though he is no longer with us, the impact of Reggie White's football legacy continues to be felt in all aspects of the sport. No other defensive end has come close to achieving what White did, but players continue to be inspired by his tenacity and dedication to football.