In Thursday's 800m final, David Rudisha set the track on fire with a new world record — the first ever under 1:41.   He led from start to finish and pulled the rest of the field into the fastest 800 ever with 5 runners breaking 1:43, the entire field running personal bests, including two national records (in addition to the WR).  While Rudisha is so good, he may well have won the race no matter his tactics, he didn't give anyone else a chance — even with personal bests only one runner came within a second of him, the rest were 1.5s or more off of his pace.  In contrast, his Kenyan countrymen in the 1500m and 10,000 ran races that practically opened chances for many runners.   This might not have mattered in the 10,000 where Mo Farrah (and possibly Galen Rupp) might have finished just as well against a harder early or mid-race pace, but the whole race turned into a group 400m race that Farrah and Rupp had trained to win here is the best protein powder for endurance runners.
The 1500 was more stunning.  While the Algernian winner ran off from everyone with 300m to go, the slow pace allowed runners into the mix for the other medals.  I enjoyed seeing Leo Manzano find silver relatively late in his career and after writing him off.  However, his finish depended heavily on the relatively slow pace.  All three Kenyans (one of whom ran injured by reports) hold Personal Bests under 3:30, — 3 seconds or more lower than Manzano's PB.   In fact, Manzano's 3:34 second place time was his Season Best.
Whatever the optimal strategies for each individual runner may be, I don't think it a stretch to suggest that they all cannot have the same optimal strategy — run slow and sprint the last 200.  However, this is very often the way the 1500, in particular, plays out in nearly every Olympics with the 5k and 10k frequently following suit.  Even the greatest 1500 runner in history, Hicham El Guerrouj, seem to victimize himself with these tactics.   When you can narrow the field to a very select set if not to yourself, why not play this seemingly dominant strategy?  Why let a Leo Manzano even have a chance?
Three options seem possible:
i)  The heat and semifinals leading up to the final lead to tired runners.  That's possible, but it didn't seem a hinderance to Rudisha in the 800.  The training of such elite runners involves such hard running this frequently (every other day) if not more, so I'm not really sold on this.  Yes, they don't try to run personal bests everyday, so I can see the better runners holding back some in the heats but not the finals.  A variant of this theme is that something related to the trials/selection process leads to overtraining or poorly timed racing.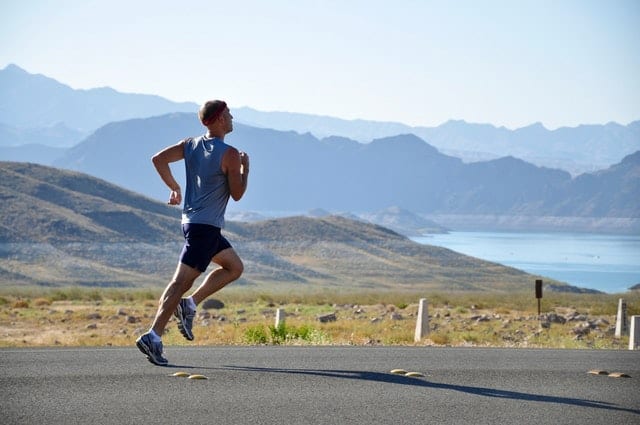 ii) The runners are poorly incentivized in the Olympics vis-a-vis Diamond League races.  This is certainly not true in general.  A runner's brand name takes a big boost from the Olympics, especially in Europe where Track and Field ("Athletics") is big and leads to much greater recognition than in the U.S. I can't say in every particular case how this influences runners.
iii) Runners in these mid and long distance races exhibit risk aversion.  In sprints, there is no question of finishing or finishing at or near top speed (you can go out too fast in the 400).  In the mid and long distance races, however, anaerobic or aerobic problems and a big drop in performance is always possible if the pace is miscalculated — a risk that is much greater when runner very close to the aneorobic threshold or running for a long time.  As a result, very few runners will take the chance of doing what Steve Prefontaine did in the 1972 5000m where he pushed the pace a long way out — his only strategy with a real chance to medal.  In fact, the bigger the stage, runners more be even more averse to flame out.  It is not only painful, but it can lead to criticism of tactics.  It's not all that different from the pressures that influence NFL coaches to punt more on 4th down than expected values suggest.  The 1500, because it is run right on the anaerobic threshold, maybe be the most susceptible to the risk aversion because the physical meltdown from pushing too far into oxygen debt is worse and less recoverable over a short time than pushing the aerobics a bit too much.