Whether it is about policies or players, sports have become an ever-evolving space where we find ourselves discussing the issue of whether we should let star players be held to more "normal" standards than what they have set for themselves in the past.
We are, of course, referring to Serena Williams. Before the Women's Tennis Association showed their 'concerns' over Peng Shuai's wellbeing after she dismissed sexual assault allegations, Serena Williams and other athletes had faced their own sexism.
Despite having made her way to the US Open quarterfinals quite recently, Williams' fans found her providing justifications on how her drop of a set was not due to her level going down by a significant margin but due to the difference of only a couple of points.
The explanation, while not unprecedented, seems odd when it has to come from a player of Williams' stature, who is getting back to form after the birth of her daughter, Olympia, who turned one this August.
Williams made her return to the world of tennis in June 2018 via the French Open, her first Grand Slam of 2018. However, she had to pull out, citing a pec injury amidst yet another appropriate comment on her looks, this time by a journalist.
Since then, she has improved in getting back to her previous form in the court, and her recent performance is a testament to that. However, how she has to justify slipping up in a set by a couple of points makes one wonder: when was the last time a star player had to provide such an explanation?
How Sexism in Sports Affects Star Players
While the examples of sexism in sports are aplenty, we chose Williams because she has been the focal point of such treatment. Serena Williams came to the limelight with her impeccable skill – which still did not stop a few people from commenting on her appearance. Even the French Open banned her from wearing a catsuit that she previously wore for medical reasons.
But throughout such incidents, the support for Williams has been significant through the media and her fan base. However, while that serves as her support system, it leaves many female players to be subjected to the same behavior without having the exact source of finding solace. In their case, the behavior is more constricting since they do not have the same level of fame that Williams has achieved for herself and do not think they have the support they need from relevant authorities.
According to a study performed in 2015, 40% of elite sportswomen confirmed their encounter with sexism in the field, with 43% also sharing that they do not think their government body supports them as much as they do their male counterparts.
While the study only focused on players from Great Britain, a recent incident at the 2018 US Open sparked yet another debate on how female players are treated differently than male players. In said situation, French player Alizé Cornet was issued a warning for changing her shirt by the end of the court, while male players did the same without any corrective action.
The sexism becomes more apparent when you take the ever-widening pay gap into question, where Williams, once again, made headlines in 2017 by being the only female player among the world's 100 highest-paid athletes. No other woman came close to making a list, which hinted at the more significant issue of different behaviors within the same industry.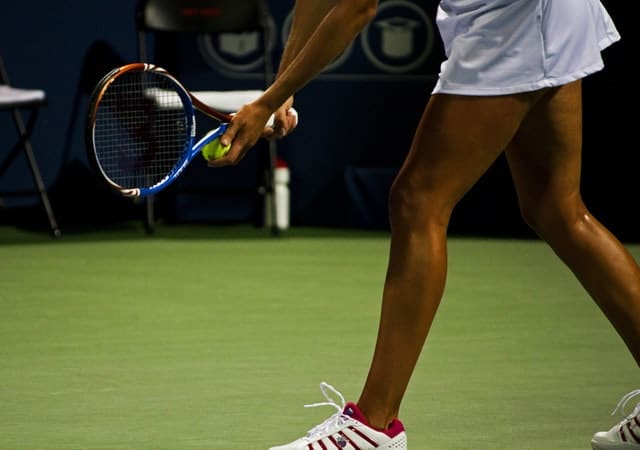 Who is to Be Blamed? Is There a Solution?
While some put the blame directly on authorities, said entities turn back and take a shot at the fans who support sports with more male players in them than ones where female players have an opportunity – with tennis being the only major sporting event that lets male and female players participate in the exact matches.
This makes sense to some extent of the pay gap due to how male association football and American football rule the international and US national space. However, it still does not define the apparent sexism exhibited by authorities, media, and even the general public.
This calls for social reform on multiple levels, which will be easier said than done. However, what we can do on individual levels is to look at female and male players with a gaze that does not differentiate between them except for the sports they play and how they play it amongst their counterparts.
Only by removing the dated identifier of gender from our judgment could we achieve a level of equality in this space – which is the least we could all do. After all, the idea of sports was conceived based on recreation for the human race, not for single-gender identity.