The US sports betting market has continued to grow exponentially since the Supreme Court repealed the Professional and Amateur Sports Protection Act in 2018. Before the law's repeal, sports betting was only permitted in Nevada. In 2022, 12 states will offer some form of legal and regulated sports wagering. These states include:
Nevada
New Jersey
Pennsylvania
Delaware
West Virginia
Rhode Island
New Mexico
Mississippi
New York
Iowa
Arkansas
Oregon
Here is a quick overview of some of the most significant states for sports betting in 2022.
New Jersey
For anyone who has been following the expansion of sports betting in the wake of the PASPA repeal, it will come as no surprise to see New Jersey featured here. The Garden State legalized sports betting in June 2018 and has seen a massive level of success. Since the launch of sports betting, 11 land-based casinos have opened sportsbooks, and a total of 15 online sports betting sites have set up shop in the Garden State.
New Jersey also served as an entry point for daily fantasy sports companies such as DraftKings to enter the world of sports betting. Daily fantasy sports provider turned sportsbook operator FanDuel has dominated the New Jersey sports betting scene for months now. FanDuel Sportsbook operates in New Jersey under a licensing agreement with Meadowlands Racetrack.
With online sports betting, New Jersey has officially become the largest market for regulated online gambling in the US. Looking at the financials, sports betting has proven to be very successful in the state. In June 2019, the New Jersey sports betting market eclipsed Nevada's sports betting handle for the first time, with New Jersey books processing more than $318.9m in wagers. With more than 80% of bets being placed online and on mobile devices, New Jersey has also displayed the importance of having an online sports betting component.
Pennsylvania
Pennsylvania launched sports betting in November 2018 with a land-based sportsbook at the Hollywood Casino at Penn National Race Course. However, it wouldn't be until 31 May 2019 that Keystone State would get its first online sports betting site and mobile app. SugarHouse was the first to launch a betting site and app in Pennsylvania. At the time of writing, there are just four sports betting sites in Pennsylvania: SugarHouse, Parx casino, Rivers, and FanDuel. Several more high-profile brands are expected to enter the market, including DraftKings.
On the financial front, Pennsylvania has yet to realize the full potential of its sports betting market. In June 2019, the state's first entire month of online sports betting, more than $46m was bet on sports, with $19.3m coming from online sportsbooks. In July, both numbers increased, with online betting accounting for $39m of the state's total $59m handles. As it stands, more than 60% of Pennsylvania bets are placed online, highlighting the importance of online sports wagering. With football season approaching and more operators poised to enter the state, all eyes will be on Pennsylvania in the coming months.
Mississippi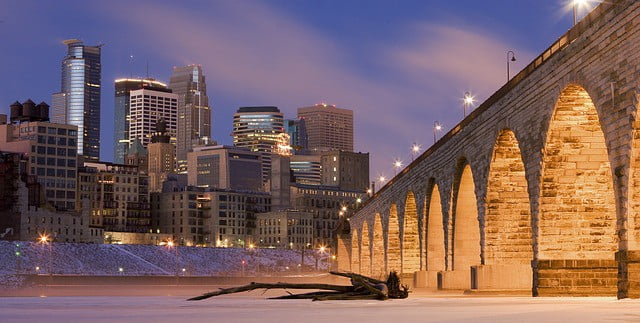 In August 2018, Mississippi became the first southern state to legalize and launch sports betting operations. At the time of writing, more than 25 of the state's casinos offer legal and regulated sports wagering. However, unlike other states, Mississippi hasn't legalized state-wide mobile sports wagering. In one of the most bizarre decisions post-PASPA, residents and casino patrons can bet on sports via a mobile app, but only if they are located on casino property. Legislative efforts to allow state-wide mobile wagering in 2019 were unsuccessful.
Since launching sports betting, Mississippi has seen steady performance in its monthly sports betting handle and revenue figures. The state's best month was November 2018, when bettors wagered more than $44.4m on sports and sportsbooks generated $6.2m in revenue. Without a state-wide mobile or online sports wagering option, it is unlikely that Mississippi will realize the full potential of its massive sports wagering market.
West Virginia
It's been a wild ride for sports betting in West Virginia. Betting arrived in the Mountain State in August 2018 after Hollywood Casino located at Charles Town opened its sportsbook. In the following weeks, four more land-based sportsbooks set up shop in West Virginia, bringing the total number of bookies in the state to five.
Mobile wagering touched down in the state in December 2018 when Miomni and Delaware North introduced their BetLucky platform. Fast forward to April 2019, a contractual dispute between Delaware North and Miomni led to the permanent closure of the Betlucky platform and the closure of two land-based sportsbooks powered by Betlucky. As a result, West Virginia's sports betting market found itself in a tailspin with handle and revenue plummeting every month since Betlucky's demise.
In August 2019, after months of delays, mobile betting returned to the Mountain State when FanDuel Sportsbook was cleared for launch. The DraftKings Sportsbook app was also given the go-ahead days after FanDuel launched. With two of the US's biggest sports betting companies now operational in the state just in time for football season, and several new sportsbooks set to enter the market, things are looking up for West Virginia.
Nevada
Nevada, home to Las Vegas, the world's gambling capital, has continued to dominate the US sports betting market even as other states move to offer sports betting. In the Silver State, bettors can bet on sports via mobile devices and in-person at one state-of-the-art sportsbooks. With about 10 sports betting apps and more than 50 casino sportsbooks, visitors looking to wager on sports have plenty of choices.
On the financial front, in 2018, sportsbooks in the Silver State took more than $5bn in wagers and managed to generate a record $301m in revenue. While many industry stakeholders expected the legalization of sports betting across the US to be detrimental to Nevada's sports betting market, this has yet to be seen.
In 2019, Nevada managed to break several sports betting records. In March, Nevada sportsbooks took $596.8m in sports wagers, a new form for the total amount bet on sports in a single month. In June, sportsbooks in the state took $322m in bets, making it Nevada's best June ever. Even as more states continue to move into sports betting, Nevada will be a dominant force in the US sports betting market.
States to watch
While the states listed above have been operating for a considerable amount of time, there are still some newcomers that are definitely worth watching.
Iowa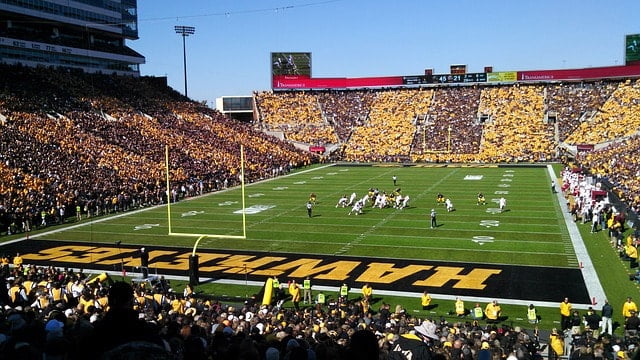 Iowa launched sports betting in mid-August and was the first state to launch land-based and mobile wagering simultaneously. The state's sports betting market went live with eight land-based sportsbooks and one mobile betting app (William Hill). Iowa is a very exciting jurisdiction for sports betting given the size of the state and the fact that more land-based and online operators, such as DraftKings, are set to enter the state.
New York
Although sports betting in New York is restricted to in-person wagering at four casinos in upstate New York, it is still a fascinating state to watch. The State's regulatory body has commissioned a study to look at online gambling, and state-wide sports wagering will have on New York's economy. If everything goes well in the next few months, this study could help fight the battle for online sports betting in the Empire State. Things are off to a steady start after two land-based venues that began betting operations in mid-July generated $349,468 in revenue over their first 16 days.
Indiana
Indiana is on the cusp of launching sports betting operations. On 8 May 2019, Indiana's Governor Eric Holcomb signed the sports betting bill HB 1015 into law, making it the tenth state to legalize sports betting after the repeal of PASPA. The signing of the legislation legalized land-based and state-wide mobile sports betting. The state regulator has said that sportsbooks can begin taking bets from 1 September 2019. With legal betting in Indiana mere days away, the market is sure to get off to a strong start, especially with the opening of football season.
Several other states such as Illinois, New Hampshire, Montana, and Tennessee are poised to launch sports betting operations in the coming weeks and months. Established markets like New Jersey and Pennsylvania will continue to grow as more operators join the sports betting party. As more jurisdictions move to permit sports betting, the US betting market is only going to keep growing.