In this day and age of corporate competitiveness, small businesses have a harder time staying afloat than ever before.
Whether you are running an online store in a specific niche or a retail space that caters to an audience through products that you admire, you can safely assume that you would be facing immense competition from corporate entities or even other businesses like you who are just trying to make a name for themselves.
In order to ensure that your business does not disappear into the corporate graveyard, you can implement a few choice suggestions that would set you apart from your competition.
These strategies are not difficult to implement, but still have the power to give you the competitive edge over your counterparts.
Have a State of the Art Sales System
Whenever you are putting together the infrastructure for a retail store, you have to ensure that you are giving the utmost attention to its heart and soul – otherwise known as its point of sale (POS) system.
Finding a good POS system that is also affordable can be difficult; however, there are a few providers such as Clover POS System which ensure that businesses have the most advanced security mechanisms in place without breaking the bank for them.
Thus, if you are looking for propitiously set up merchant services, then giving Clover Merchant Services a try might prove to be a viable decision. It would not only help you cater to customers more securely and efficiently, but processing their requests in a timely manner while also giving them the assurance of their data safety would lead to a happy and more loyal customer base for you.
Design Your Store Strategically
After years of analysis, market researchers such as Herb Sorenson have established that the way shoppers move in a store has a pattern associated with it.
It has been noticed that around 90% of American shoppers turn right immediately after they step into a store, which would explain why most retail chains have their prime products placed to the right of their store.
Similarly, it has been noticed that American shoppers tend to move counter-clockwise in a store space. Therefore, if you have any items that you want to showcase first as the prime example of what you have to offer to your customers, place them accordingly. This would make sure that you are giving your products ample opportunities to be viewed by your target market, and that could let you have more demonstration opportunities than your competitors.
Develop Your Ads With a Thought Behind Them
As one of the leading research agencies in the world, Kantar TNS' name needs no introduction. That is why, when the revered company recently shared its insights on how online ad development is influencing customer actions, it had to be taken with more seriously.
According to the research company, ads which are developed with a certain sense of story behind them are received more positively by viewers than those which are created with blatant marketing in mind.
Therefore, if you have a story that you would love to tell, do not be afraid to showcase it within your ads. The more creative your business is within its ads with the intention of actually connecting to your target market, the more it will benefit your long-term client retention.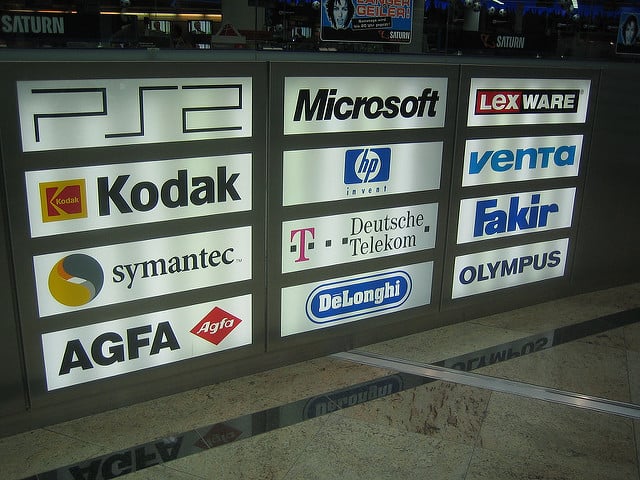 Know How to Project Your Brand Image
Small businesses may have a lot of competition from corporate entities in terms of marketing budgets, but they can boast of something which larger companies do not have: personality.
Most small businesses are a family-owned operation or even something that started off as an individual's dream; thus, they have the ability to engage their target audience in a very personable manner.
Ensure that you are taking the time to show that off to your customers and let them know that your business is not just another name on the sign but something with a true meaning and special goals behind it. By making sure that you are associating your personable objective to the production of your products, you can build a more loyal client base which could also tell their own circle about your business and its products.
These Strategies Go a Long Way into Helping You Succeed
These strategies are not difficult to implement yet have all the potential to give you that certain advantage over your competitors.
By ensuring that you have the infrastructure and the strategy in place to give your business all the tools it needs to succeed, you will be able to assure yourself that you have done all you could in order to establish a name for yourself even in the midst of immense competition.