The COVID-19 crisis has ravaged the global sporting calendar. By mid-March, almost all competitions were canceled or postponed as the pandemic swept from country to country, which has been the most considerable disruption to the sport since World War Two. However, as more governments handle the virus and transmission rates drop, we're slowly starting to see sports resume—albeit without crowds to prevent mass gatherings.
In South Korea—a country that has been widely heralded for its outstanding coronavirus response— sports including baseball, soccer, and golf are back underway. In contrast, countries like Germany, Romania, and Taiwan have also got live sports going again. This has been made possible with regular testing of the athletes involved and stringent physical distancing measures, including quarantining teams in hotels.
So the question on many American sports fans' lips is: when exactly will sports be returning here? While the noises coming out of significant leagues are of a determination to resume, we are yet to see this come to pass. And with the US struggling to contain the pandemic and testing not yet widely available, it appears that this still could be some way off. Here are some of the latest predictions for when some major competitions can resume.
While we wait for US sports events to resume, we can follow other sports online like on TVsportguide.com, where you can find the calendar of all the upcoming sports events and the TV channels that broadcast them.
NFL
Considering the previous NFL season ended in February, and the new one isn't due to begin until September, football has suffered less disruption than most other sports, aside from April's 2020 Draft being a virtual one. And it appears that the league is shooting for a September start as usual, with a packed fixture schedule released in early May.
To achieve this, teams must be able to open their offices and training facilities to hold training camps, which typically begin in mid-July. However, various state and local regulations currently prevent them from doing so, and different teams follow other laws depending on their state. The fact that the league's teams are spread across more than two dozen states means it is difficult to predict when all of them will be able to hold training camps. Meanwhile, the extension of the virtual offseason by two weeks suggests that the NFL is already running behind schedule.
More importantly, though, teams must ensure that players and staff do not become infected with COVID-19 before football can resume. While the NFL has released guidelines to teams for re-opening their facilities safely (including reducing the number of employees working at one time and creating an infection response team), some players are still apprehensive about stepping onto the field again.
For instance, Denver Broncos defensive back Kareem Jackson told reporters: "If there's any threat of us being able to contract Covid and spread it to our families or anybody else, it just doesn't make sense." Indeed, NFL Commissioner Joe Goodell has admitted that there is still uncertainty around the resumption plans, claiming it's impossible to predict the next few months. However, he added that the league would be prepared to address any contingencies.
NBA
The NBA is optimistic that it can finish the 2019/20 basketball season, which only had a month's worth of games left to play when suspended on March 11th. It is currently unclear when it plans to do so, though NBA commissioner Adam Silver is set to decide on the restart date within the next few weeks. The NBA Board of Governors is reportedly open to delaying the start of the 2020/21 season until December or January. Like all other sports leagues, these games would be in crowd-less stadiums, though there has been talking about allowing a limited capacity to help teams recuperate some of their lost revenue due to the crisis.
To resume, the league is considering creating isolated "bubble" sites in Las Vegas and Orlando, though it isn't yet clear how this would work in practice. Every team, player, coach, and staffer would be isolated at these neutral locations away from the rest of the population, with all games played there. Like in the NFL, issues around testing and player safety remain, along with unresolved agreements such as player salary caps for the 2020/21 season. Failure to agree on these matters could derail the resumption plans altogether.
MLB
Baseball fans will have been heartened by the restart of the sport in South Korea, and it looks like they could be watching American baseball soon—albeit on their TV screens—after the MLB laid out plans for a July return. To make this reality, the league has proposed a truncated 82-game season in place of the regular 162 fixtures each side would play. Teams would also only be against divisional rivals and those in the corresponding geographic division of the opposite league to prevent COVID-19 from being spread from state to state. In addition, the league will require upwards of 10,000 COVID-19 tests per week and implement strict social distancing measures within stadiums.
Again, the path to resumption isn't an apparent one – one reason is a lack of agreement on player salaries, with club owners wanting players to take a pay cut in light of their decimated revenue streams. Another issue is whether the league can strike an agreement with the player's union over working conditions.
NHL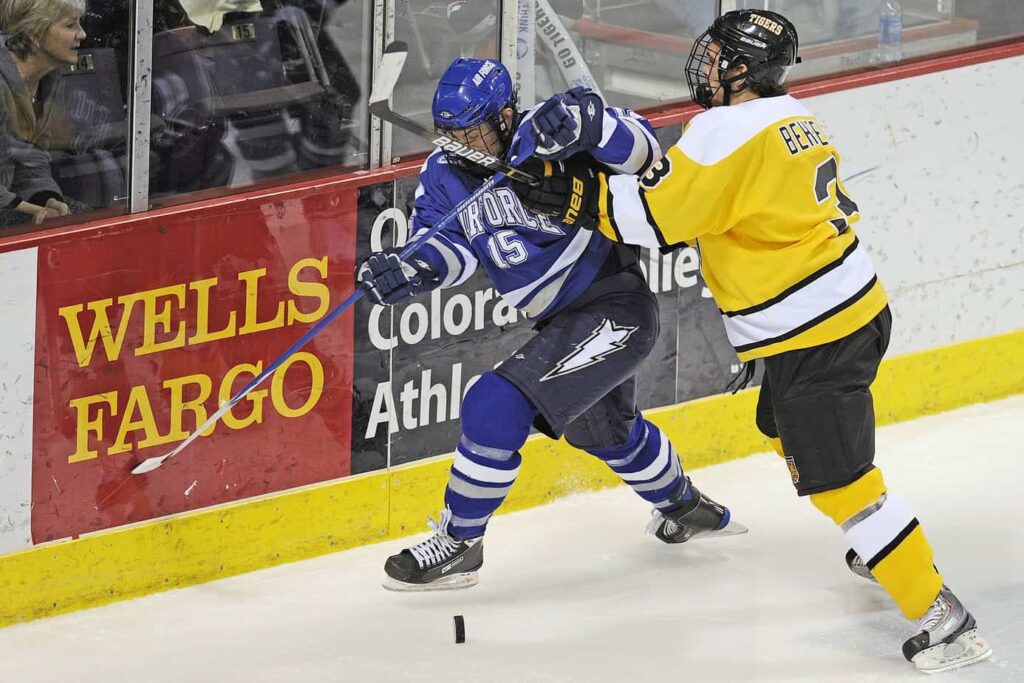 The NHL was suspended on March 12 with 189 regular-season games remaining. However, despite rumors that the league could be canceled, NHL commissioner Gary Bettman has since stated that this is "not something [he's] even contemplating." To resume the league, teams will have to play in an as-of-yet-undecided playoff format rather than finishing the regular season, with reports of a two-hub system seeing 12 teams based at each site.
No firm decision has been made on a start date, through July and August have been discussed. Deputy commissioner Bill Daly has also stated that this wouldn't impact the 2020/21 season, which is still planned to be a complete, 82-game campaign, hoping that fans may be able to return to stadiums by then. Many of the obstacles remain the same as in other sports, from player safety and testing capacity, to how and when training camps can be held. An announcement by the NHL Return to Play Committee on the league's plans for the season is expected to be released soon, which should give more clarity on what will happen next.