When it comes to the US's four major league sports, the NFL, NBA, MLB, and NHL, most fans know that football reigns supreme in viewership and revenue. However, the NBA has long rivaled the NFL in terms of innovation and popularity.
The NBA knows how to turn a star athlete like Michael Jordan or LeBron James into an international superstar while also pulling in nearly $9 billion (according to Forbes for the 2017-18 season). The highest-paid NBA players will earn the most outside of their annual salaries.
For the NBA's 30 teams, each worth at least $1 billion, merchandising is one of the most lucrative ways the league earns money aside from broadcasting rights and official sponsors. And not even the NFL can compete with its sponsored merchandising business model.
America's (Second) Favorite Sport
The NBA is known for its ability to cash in on various sectors—from creating interest abroad to developing international players from around the world. League executives were also the first to push for an end to the 1992 PASPA laws banning sports betting in the US.
Given basketball's dynamism and quick pace, it's not just a popular sport to watch from the stands or at home. Now that sports betting is regulated in more states, legal markets are seeing an influx of NBA betting tips from experts and a variety of bets.
Before the legalization of online sportsbooks in 2018, Nevada's in-person oddsmakers saw up to $500 million in wagers each month. While the NBA itself isn't pocketing any revenue from sportsbooks, the popularity of NBA prop bets and money lines highlights the sport's active and passionate fanbase—as well as the lengths the league will go to connect with fans.
The same year sports betting was legalized, the NBA broke the mold again when they allowed teams to wear advertisements on their jerseys.
Franchise Sponsors & League-wide Sponsors
Known as the 'jersey patch program,' the deal between the league and franchises allowed each team to sign-on big-name sponsors, from General Electric to Walt Disney Company to Rakuten.
Despite the patch program being limited to a shoulder logo only 2.5 inches wide on each jersey, the introduction of merchandising sponsors has seen each team net up to $9 million annually (with the Golden State Warriors taking up to $20 million). Since the program's start, the NBA has earned up to $150 million in jersey patch revenue alone.
Two years before the jersey patch program, the NBA ended its contract with Adidas and signed an eight-year contract with Nike. The multi-year deal will see the athletic retail company pay out a total of $1 billion to the basketball league for a staggering 245% annual increase compared to their Adidas deal.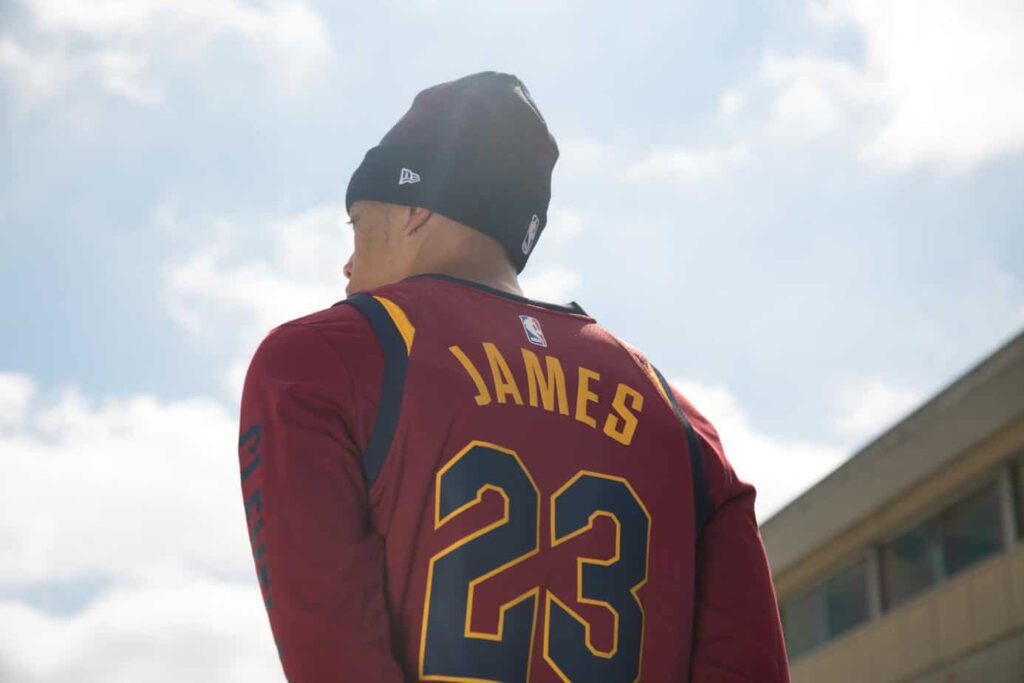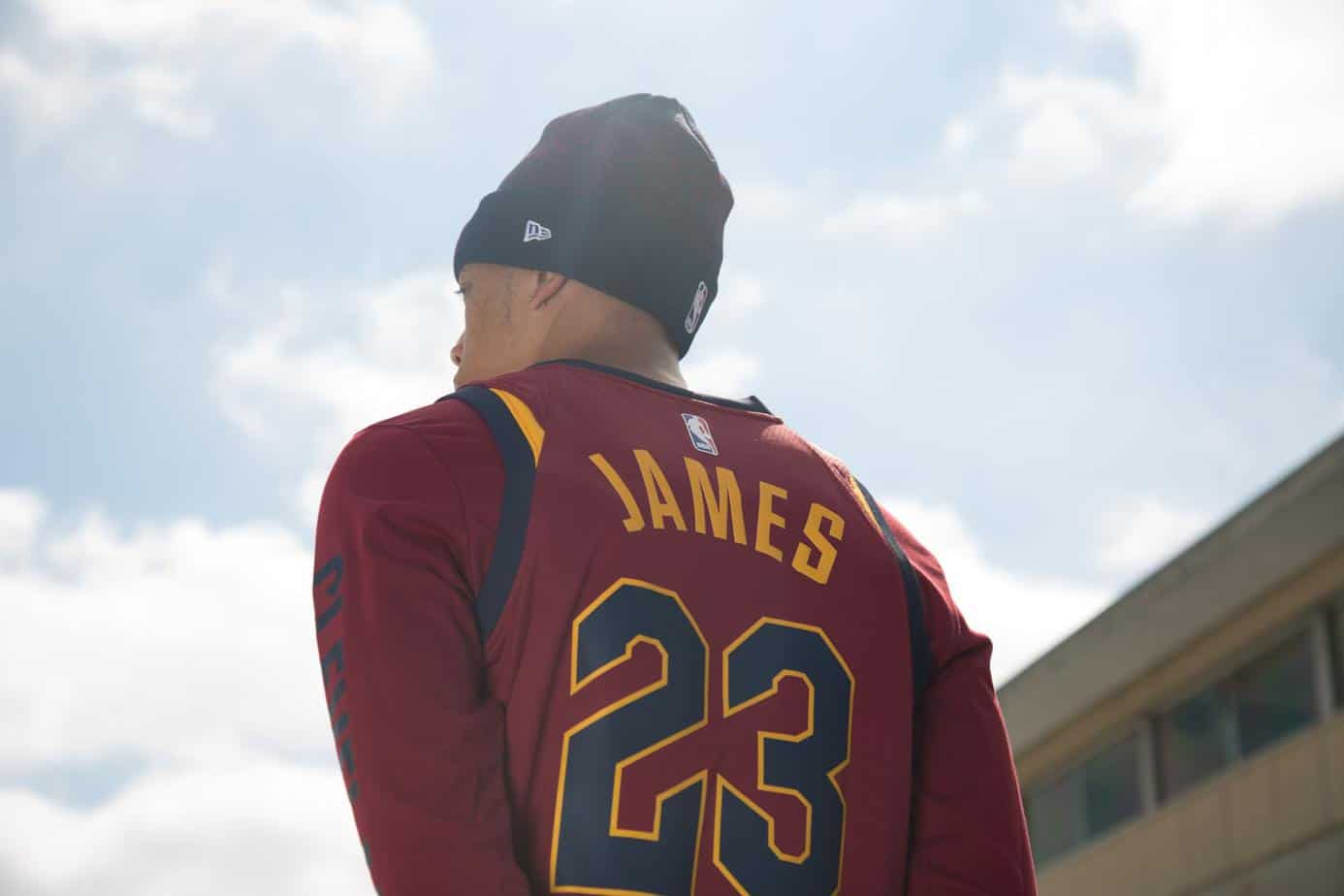 Local & International Fashion
At home and abroad, NBA merchandising may not bring to mind big-name brands looking to sponsor teams. Instead, 'merch' is likely associated with street fashion, including jerseys and famous shoe lines.
From Shanghai to Capetown to New York City, NBA jerseys, hats, and Nike Jordans are common sites in terms of streetwear—even if the wearer doesn't follow the NBA or can't pick LeBron James out of a lineup.
The NBA has gone to great lengths to associate itself with athletic wear and fashion. The league and its top players have helped popularize trends outside Air Jordans and mesh jerseys. Players have also popularized matching sweatsuits of crushed velvet and even headphones Beat by Dre.
Top NBA stars have incredible sway in popularizing fashion trends like those mentioned above. However, the league isn't necessarily cashing in on these trend-setters. Instead, individual athletes sign contracts to represent brands on their social media pages or major NBA events.
In other words, if LeBron James is wearing Thom Browne, then it's likely the suit brand will see an uptick in sales. The most popular trends set by top NBA athletes do have crossover potential. For example, Dwayne Wade's collaboration with Stance socks saw Wade co-launch his branch of Stance socks. Since 2015, Stance has been the official sock sponsor for the NBA, just another way that the NBA brings in money from merchandise.