It's less than a year until the Tokyo Olympics open and a number of changes and additions will be featured for 2020. There will be new sporting events, different variations of old favorites, more inclusion of women, and some extreme sports competitions. Some sports are totally new while others will return to the lineup after an absence and some well-known events are adding new twists.
New sports betting options make casino games sports betting options available for all events wherever sports betting is legal.
Surfing
Surfing is one of five brand new sporting events. The competition will take place in Chiba on Shidashita Beach, approximately 40 miles from Tokyo.
The surfing competition will involve shortboard surfing and there will be competitions for both men and women. Each nation can enter two competitors for each gender with a total of twenty surfers altogether. In each heat, there will be four athletes competing at a time. Each heat will last 20-25 minutes. 
The judges will score based on the surfers' skill in riding waves. Since surfing conditions are variable, the competition will have a 16-day window to allow for optimal waves.
Track and Field
In 2020 the 4×400 mixed will join the track and field program. Each team consists of two women and two men. This event first debuted at the 2017 IAAF World Relays. 
Softball/Baseball
Baseball is one of Japan's favorite sports and that's probably one of the major reasons that baseball was ushered in as a new sport this coming year.
Baseball was absent from the last two Olympics but it's back, with the U.S. Women's Team looking to defend its world championship based on its three gold medals and one silver in 1996, 2000, 2004, and 2008 games.
Triathlon
The popular triathlon will add a mixed event this year – the mixed team relay. The relay will involve teams of two men and two women from each nation. The participants will compete in a scaled-down version of the Olympic triathlon which will consist of a 2-kilometer run, a 300-meter swim, and an 8-kilometer bike ride.
Archery
Another mixed team event will be added in the field of archery where, since 1972, only men's archery and women's archery teams have been fielded. The competition will involve a mixed team match play format in which teams of one man and one woman face off head-to-head.
Skateboarding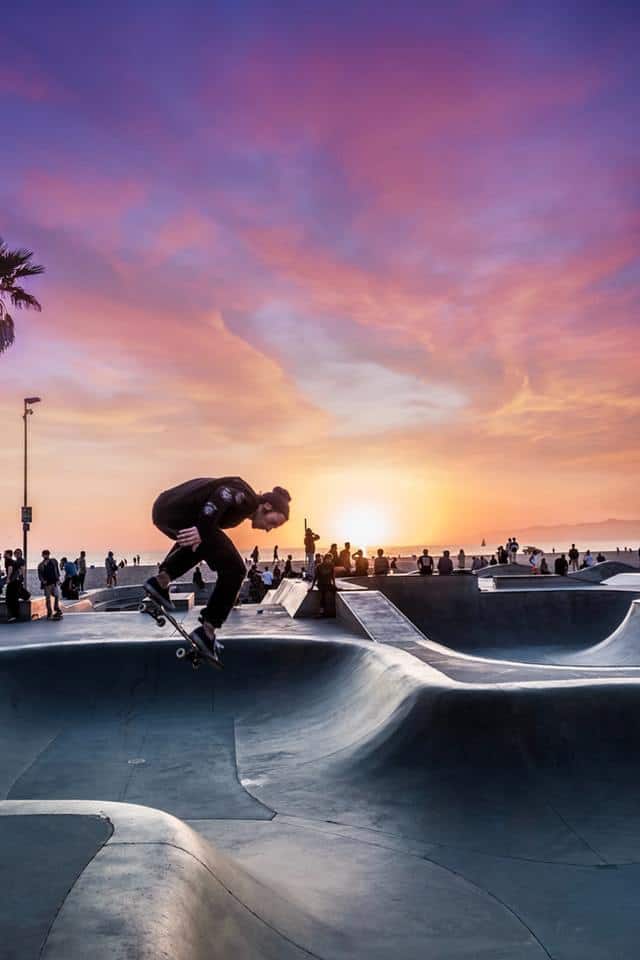 The Olympics can no longer ignore the popularity of skateboarding which will make its Olympic debut in 2020. There will be park and street competitions for men and women. The street course consists of ramps and rails where competitors can put together a varied routine of tricks. The park course is the same as the aforementioned BMX competition.
Basketball
There's a new 3-on-3 variant in the basketball competition which makes four basketball Olympic medals up for grabs. This variation involves teams of four athletes playing on a half-court with a single basket. Shots outside the arc are worth 2 points and from within the arc, the points are worth one. The first team to reach 21 points or the team that leads at the end of the 10-minute regulation time, wins. The will be both women's and men's 3-on-3 competitions.
Rowing
 The men's lightweight rowing four was dropped for 2020 and the women's four was added in its place to create gender equality. All rowing events will take place in Tokyo Bay.
Canoe/Kayak
Canoeing/kayaking was another event in which gender equality was considered when making changes. Three women's events were added while three men's events were dropped. There will be a new kayaking event for men, a four-person kayak 500.
Fencing
In past years, all fencing events would alternate and a different two would sit out each game. Now, all six team events will be featured including men's team saber and women's team foil which were absent from the Rio games.  The women's team epee, women's team saber, and men's team foil will also be on the program in Tokyo.
Table Tennis
There will be a mixed doubles tennis table competition in 2020 which will join the men's and women's singles and all team events.
Water Polo
The Water Polo competition will see two additional women's teams competing in 2020.  This brings the total to 10 women's teams and 12 men's teams.
Cycling
The Beijing Games in 2008 brought BMX racing into the cycling competition. Now BMX park will make its debut after appearing on the UCI World Cup circuit. Riders will have three timed runs and judges will give a score for the best routine.  
Cycling will also include Madison cycling which will return to the Games for the first time since 2008.  
Judo
The first time that Judo made its Olympic debut was in the Tokyo Games of 1964, which is appropriate since judo originated in Japan in 1882. The 2020 Games will feature a mixed team judo event. Each nation will form a team of three men and three women, with each team from one of three weight classes.
Boxing
Gender equality has come to boxing where the 2020 Games will see the number of men's weight divisions going from 10 to eight and women's increasing from three to five.
Shooting
 Mixed teams will be part of the Shooting competition as duos of one man and one woman will compete in air rifle, trap, and air pistol events.
Sport Climbing
Sport Climbing will make its debut at the 2020 Olympic Games. The event will involve an overall competition that will encompass three events:
Speed climbing — two climbers race each other to the top of a 15-meter high wall. 

Bouldering – climbers must complete a short course in a fixed amount of time

Lead climbing — climbers climb as high as they can on a 15-meter wall within six minutes.
These three events are typically separate in World Cup circuits but here they will be combined.
Swimming
Both the men's and women's competitions, as well as one mixed-gender event, will have new events — an 800-meter freestyle in the men's program and a 1,500 free gets for women. The men's division has had a 1500 free gets and the women's division has had an 800-meter freestyle in previous games.
Karate
it's fitting that karate, a martial art native to Japan, will be making its Olympic debut in Tokyo 2020. There are two main karate disciplines: kata (forms) and kumite (sparring). There will be one form competition and three sparring competitions, broken down by weight class, for men and women.