Connecticut has become the latest US start to legalize sports betting after the Department for Consumer Protection approved licenses to the relevant physical casinos in the Constitution State.
Initially, retail outlets will allow sports betting, but online betting is set to follow swiftly behind. Reports suggest that the sports betting industry will bring in as much as $19 million in the first year of legalization and $23 million in tax revenue. 
No doubt, players in the state will be looking for all the assistance they can get when it comes to placing their initial wagers in the sports betting market. There are many great options out there, and we'd suggest users look to use a good sport prediction site to aid them in their pursuit of a decent payout or two.
When it comes to putting together a successful sports betting strategy, users can do with all the help they can get. Those who are very knowledgeable on a particular sport will, of course, be well placed to pick out some winners but using strong additional online resources will further increase your chances of a winning bet.
These resources can help you stay on top of the form guides as well as up-to-date news on relevant teams and players. Additionally, the best sports betting sites will also help you find the right sportsbooks, those that have the most amenable services, as well as the best promotions and offers.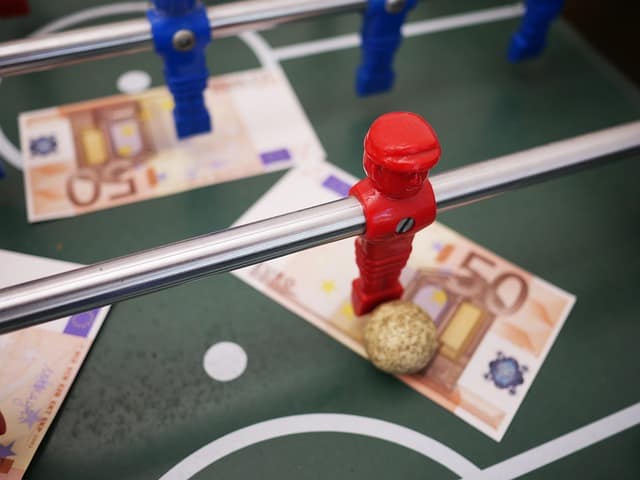 When it comes to Connecticut, initially, the only options are DraftKings and FanDuel, two very reputable sports betting providers, and currently, you'll have to visit the Mohegan Sun or Foxwoods to place your in-person bets.
The pace with which the state has passed legislation is fairly speedy in comparison to others, a point that Gov. Ned Lamont was quick to point out;
"We got this passed after some negotiating in May, and here we are just four months later, casting the first bet," Lamont stated. "I think that's faster than you've seen in any other state in the country."
"This critical step in the process of modernizing our gaming landscape here in Connecticut ensures that our state will have a competitive, nation-leading marketplace for wagering both in-person and online," Lamont added.
There are currently 27 states that offer sports betting in some form or other, be that in-person, online, or both. Arizona, South Dakota, Washington, and Wyoming all also passed sports betting legislation in recent months, and by all accounts, Louisiana and Maryland aren't far behind.
No doubt, the interest in sports betting in Connecticut would've been boosted by the presence of any major sports franchises, but as it stands, there are no NFL, MLB, or NBA teams in the region. This is due mainly to the proximity to the major metropolitan hubs of Boston and New York. 
It seems it's only a matter of time before sports betting is available pretty much across the entire United States, though admittedly, in some, more conservative-leaning states, the wait may be longer.