March Madness is almost here, and it's one of the most fun and exciting sporting events of the year. But this fun isn't free – it comes at a price. Lost productivity and money spent on tickets, gambling, and celebratory beers all take a significant toll on fans' wallets.
Plummeting Productivity
The month of March might be the least productive at the office, as your colleagues meticulously fill out their brackets and follow the tournament highs and lows. The time employees spend on March Madness inside the office resulted in $6.3 billion in corporate losses in 2017, according to WalletHub. Another survey called March Madness the third biggest workplace distraction, after texting and Facebook.
As employees fill out brackets, live stream the game, and keep tabs open to glance at the latest updates, it's no wonder that the Big Dance is just as distracting as social media and our phones.
This may be a fun month for employees, but it's a big hit for employers.
How to Save:
Bosses and managers can't always beat the madness.
Instead, experts advise companies to contain March Madness rather than restrict it altogether. If managers can use March Madness to boost employee morale, the long-term gains for company culture may outweigh the losses.
The annual tournament — and the fun that ensues — is so beneficial for employee morale that it's just as worthwhile an investment as any other workplace bonding activity. According to HR services company Randstad, nearly 80% of employees agree that participating in office pools improves their engagement at work. In comparison, 73% agree that they look forward to going to work when they participate in office pools.
Suppose workplace leaders use March Madness as an opportunity to facilitate employee bonding and even become part of the camaraderie themselves. In that case, they might find that long-term gain for the company balances out the month's losses.
Pricey Tickets
March Madness tickets to games can be crazy expensive, but that doesn't stop fans from making the purchase. According to a report from TicketIQ, the price of a ticket to the semifinals on the secondary market jumped above $1000 in 2018. Superfans planning to attend all sessions could easily spend over $3000 on tickets!
How to Save:
While March Madness games will never be cheap, it's still possible to find great deals. Of course, buying directly from the stadium box office is an option if you hope to buy well in advance.
If you're only thinking about attending but aren't sure, you should buy as soon as you find a great deal. Even if you decide not to attend, you'll easily be able to sell the tickets later for the same price.
Not quite ready to commit? Waiting to see if your team makes it beyond Round One? The good news is that there are still options for getting tickets even after the madness has begun. An excellent place to start your search is Gametime, where you can find cheap March Madness last-minute tickets.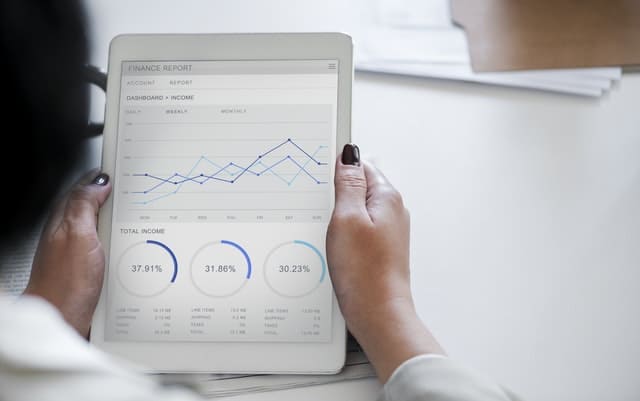 Beer and Gambling
March Madness isn't just about creating the perfect bracket or watching as many games as possible. The social element is the most significant part of the fun!
But of course, hosting or attending March Madness events comes at a price. Gambling, brews, and other fun take a massive cut from American paychecks. The American Gaming Association estimated that fans wagered ten billion dollars on the tournament last year, with a similar prediction for this year.
Meanwhile, college ball fans spend enormous amounts of cash on everyone's favorite drink. The incremental money spent on beer in March 2017 totaled $1.98 billion.
How to Save:
While it's easy to get carried away spending on all the extras, it's just as easy to celebrate on the cheap!
Save money on food and booze by hosting a potluck where everyone brings a dish or case of beer. And say no to Vegas. Instead, host a pool of your own. Everyone contributes $5 or participates in one at the office; it's less about the money, anyway, and more about the excitement and competition.
Conclusion
We get so caught up in the craziness of March Madness that we sometimes forget to double-check just how big of a dent it's making on our wallets. Decreased productivity in the workplace can cause losses for employers, while game tickets and entertainment add-ons are costly for fans.
So, remember — hold on tight to your wallets this March. However you choose to partake in the madness, there are plenty of ways to save.