The NCAA basketball tournament has arrived, and Americans are excited. The March Madness sports event's popularity is second to only the Super Bowl, as there is a nationwide obsession with the 68-team basketball tournament affectionately referred to as the Big Dance. Long gone are the days when the NCAA Tournament was a commonplace event cared about by only a select few.
Not Just College Hoops
March Madness encompasses much more than basketball. The economic impact of the tournament is astounding. Businesses lose an estimated $4 billion due to unproductive employees during the NCAA Tournament. A typical worker watches six hours of basketball during the tournament.
March Madness Gambling
Sixty million people filled out brackets in 2018. It's believed that more than 9 billion dollars will be bet on March Madness, and props are fan favorite. Believe it or not, two times more people bet on March Madness than the Super Bowl. This spells big business for Las Vegas casinos.
NCAA Basketball TV and March Madness Streaming
Turner and CBS paid $19.6 billion to broadcast the tournament (2011-2032). The average price for a 30-second ad during March Madness is $1.5 million. The game itself grosses over $1 billion in TV revenue. Close to 100 million viewers consume tournament content through March Madness Live, while Facebook and Twitter impressions reach 400 million.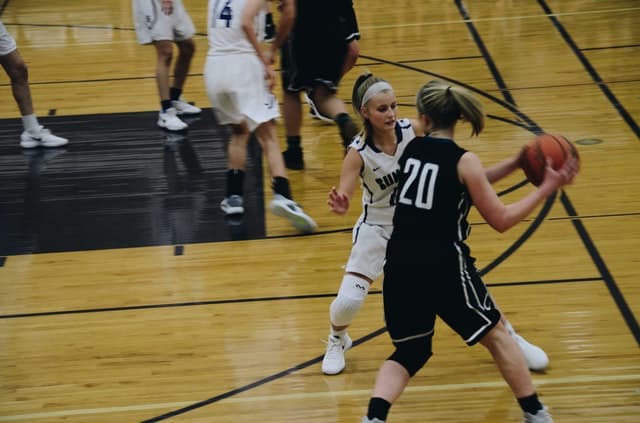 College Basketball Teams to Watch
The tournament's biggest star is Zion Williamson, making Duke the favorite to cut down the nets in Minneapolis. The Blue Devils won the ACC Tournament and featured a high-powered offense with three potential NBA lottery picks in Williamson, Cam Reddish, and R.J. Barrett. Often overlooked, Barrett is a dynamic player capable of creating his shot.
Virginia received a top seed in the NCAA Tournament, and rightfully so. Though their loss to Florida State in the semifinals of the ACC Tournament was unsettling, the Cavaliers are one of the few teams capable of knocking off a healthy Duke team. UVA has the best defense in the country and is an elite three-point shooting team. After their early exit from the tournament in 2018, you can bet that Virginia is as motivated as any team in the field.
Wofford (yes, you read that right) is poised to make a deep run. Don't let the fact that they're a mid-major school from the Southern Conference fool you – this team is dangerous. They have a star in Fletcher Magee, are the second-best three-point shooting team globally, and have lost just four contests all year.
Gonzaga may be the best team in the country, possessing all the ingredients necessary for success in March. Statistically, they have the best offense in the nation and a top-20 defense. They've appeared in four consecutive Sweet 16s and feature an experienced coach in Mark Few, who has led the Bulldogs to the NCAA Tournament in all 20 of his seasons as head man of the 'Zags.