The 2022 NCAA March Madness basketball frenzy is just around the corner, and the basketball excitement is undoubtedly quite palpable; one could practically taste it.
From the best online basketball sportsbooks to the supporters of each basketball team, everyone is excited to kick off the games that have become the definition of spring for colleges all around the U.S.
Seeing that there's never enough time to keep tabs on all the sports, it is understandable if you haven't followed March Madness in the past. Here's a little roundup of March Madness that would have you covered.
March Madness refers to the NCAA Division I Men's Basketball Tournament.
With 68 NCAA tournament teams on the roster and 19 jam-packed days of some of the most exciting amateur basketball games that you would ever see, March Madness is even more popular in 2022 than it was in 1939 (which is its year of inception).
What are the First Four?
March Madness begins with a round called the First Four. The First Four isn't part of the actual playoffs. It is a preliminary qualifier round for four teams.
In this round, eight of the low-seeded teams compete against each other to snag four spots in the actual playoffs.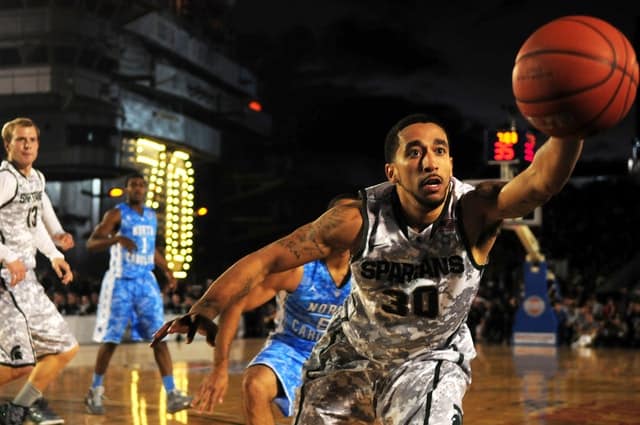 Where Can You Watch the Games?
All but the First Four parts of the NCAA Tournament would be televised by CBS. Not being a part of the actual games, the First Four would be shown on Tru TV.
After that, each of the games right through the National Championship would be shown by CBS. The games would be held in 11 states and Washington D.C.
When Does March Madness Start?
The month has already started, but March Madness would take a few weeks before it graces the TV screens with its presence.
The first event of the NCAA Tournament comes in Selection Sunday, where all 68 teams are announced. In 2019, this fell on March 17.
Here are the rest of the dates at a glance:
First Four: March 19-20.
1st/2nd Rounds: March 21-24.
South and West Regionals: March 28 and March 30.
East and Midwest Regionals: March 29 and March 31.
Final Four: April 6.
National Championship: April 8.
To ensure that you can track this information quickly, here's a PDF bracket from NCAA itself that would help you keep it all on your desk.
Get ready; March Madness is coming.