Horse racing can be a lot of fun, but anyone will tell you that it can seem a little confusing at first. Sure, you can find contenders here for your bets and choose a horse to bet on, but it can be hard to make a decision when you don't really know why a horse is good. 
With that in mind, we're here to clear up any confusion. Here's our guide to horse racing for beginners so you know exactly what to do for the next race.
The Kinds of Race
First of all, it's important to know what kinds of races you may encounter. If you're watching UK horse racing, then there are two main kinds of racing – flat racing and National Hunt racing. Flat racing is fairly straightforward. The horse and the jockey just run the track and get to the finish line. Whichever horse crosses the finish line first is the one that wins. National Hunt is a little bit different since horses must encounter obstacles such as hurdles and steeplechases. 
Each race is put into another category based on how old the horse is and how much time they've spent racing. 
Choosing a Horse and Jockey Combo
The most important thing when it comes to horse racing is making sure that you choose the right horse. This is especially true if you are going to be betting on the races – your money is at stake, after all! While it's always a good idea to look for an experienced jockey, the horse is much more important. You could have the best jockey in the world but if the horse isn't up to scratch then they have no chance of winning.
When choosing a horse, it's a good idea to look at its history. How has it usually performed in races? Horses are very consistent in how they perform so it's always a good idea to see if they have done well before when you're trying to choose one that's a winner. Of course, sometimes there are things that can mean that the horse doesn't have a good race. Perhaps the distance is too long for them, or they struggle with the terrain. You need to consider all of the different aspects of the race and the horse before you place a bet. Horses can also be unpredictable in some respects as they are animals, so sometimes the unexpected can happen.
So what's the summary? If you want to win at the races, do your homework. Do plenty of research before you place your bets and you are far more likely to get the kind of results that you will be happy with.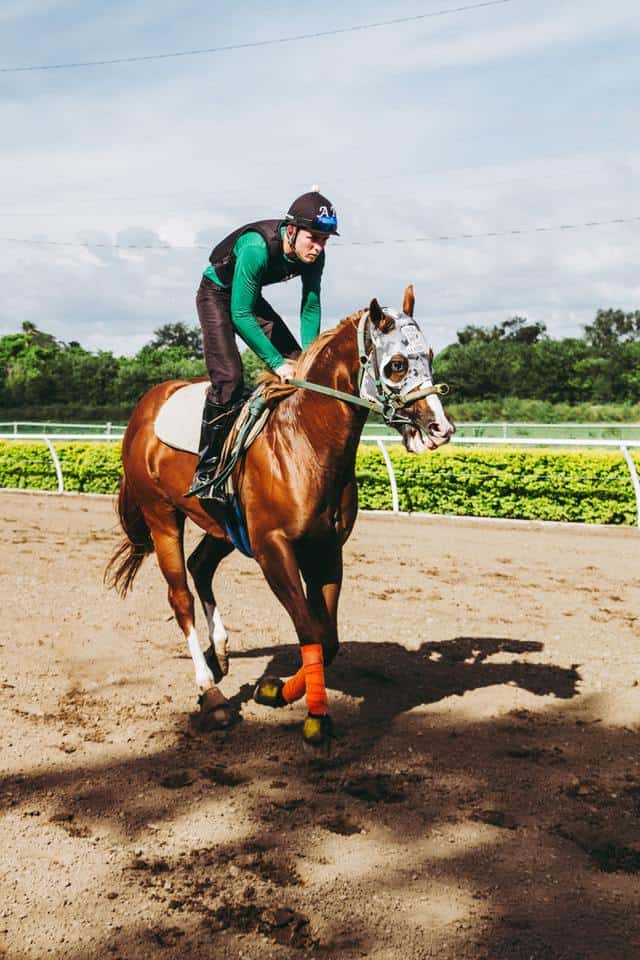 Placing Your Bets
Now you're going to need to place your bet, which can be both exciting and scary at once. For a lot of people, betting is the part that really makes the horse races exciting. So, what do you need to do? First of all, look at the odds – if you have 5/1 odds on a race, then it means if you bet a dollar then you will get 5 dollars bet. In addition to this, there are also each-way bets which can be more complicated – here, you're betting on a horse to win and for them to 'place' in the race.
Have a look into the different kinds of bets available and then choose based on what you think is likely to happen. You should make sure that you choose a reputable betting company, whether it's online or in person. That way you know that your money is protected properly.
Things to Remember 
So, what else do you need to remember when you're at the races?
First of all, make sure that you aren't betting on a horse just because they're the favorite to win. You never know what will happen, and in fact, the favorite only wins roughly a quarter of the time. You probably won't get as much money for betting on the most likely winner too, so it's better to make sure that you do your research before you place your bets.
Likewise, learn a little about jockey too. What's their winning streak like? Are they commonly known for winning in their respective races? Some jockeys, much like horses, will work better in particular environments. The combination of jockey and horse is a good thing to think about.
Finally, make sure that you have fun! It's easy to get bogged down in the anxiety of winning, but the races can also be an enjoyable way to spend a day. Maybe you can watch the race with a friend and enjoy it together. The possibilities are endless. Get dressed up and have a fun day out – we're sure you won't regret doing that!