Spring racing is a time of thrilling excitement in Melbourne and these 4 top thoroughbred races are the ones not to be missed for the greatest day to be had at the races.
1. Caulfield Cup
The Caulfield Cup is one of the most popular thoroughbred races in the entire Spring Carnival besides the prestigious Melbourne Cup. Hosted in mid-October, this is one of the major events on the spring racing calendar. It is also one of the oldest races in Australia, dating back to 1879. If you want to get a feel for how the Melbourne Cup will be, then the Caulfield Cup is a great place to start and with ultimate prize money of $5million, the adrenalin will surely be running high on the day.
2. W.S Cox Plate
Another of the major thoroughbred races held at the Moonee Valley racecourse in Victoria, this 99-year-old race was part of the global 'grand prix' of horse racing from 1999 to 2005. There have been many famous winners of this race including Phar Lap, who won the race twice and most recently Winx, who won the race four years in a row from 2015 to 2018. Juggernaut and a member of the Australian Racing Hall of Fame, Kingston Town, won the race three times during their tenure. This highly anticipated weight-for-age event sees the best of the best and is well worth a trip to Moonee Valley for the day.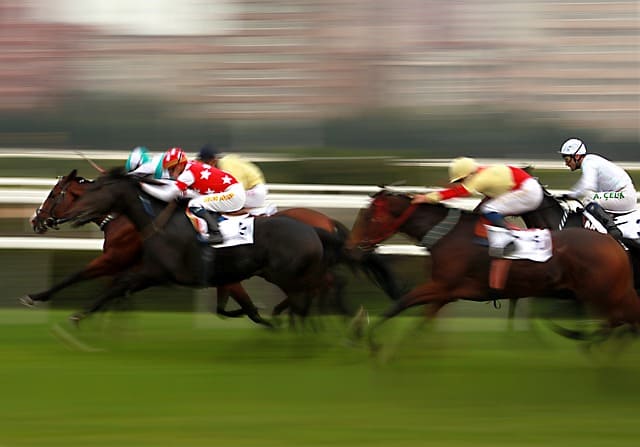 3. Caulfield Guineas
This highly prestigious event is the headliner for the Spring Racing Carnival which was first run back in 1881 and won by Wheatear. As it is a very popular and well-known race, there would be no shortage of people at the race that can provide helpful Caulfield Guineas tips. This 1600 metre race is set for horses three years and over and has a purse of $2million as of 2020. There have been many successful winners of this race that have gone on to win other prestigious races that include Red Anchor in 1984 who also won the W.S Cox Plate and Mahogany, who also won the Victorian Derby in 1993. Although usually held at the Caulfield Racecourse, it was actually hosted at the Flemington Racecourse during World War II.
4. The Melbourne Cup
It is the 'race that stops the nation' and be they young or old, watching in person or at home, all eyes are on this remarkable race to see who will bring home the Cup. This race has been a mainstay in Australia for well over a century and will likely continue to be for many decades to come. There are a multitude of things to see and activities on offer during this day including fashion competitions, notable celebrity attendances and plenty of great food and drink to be enjoyed by all. Whether you are at home with friends or watching from a local venue, this race is something that brings Australia to a standstill. This world-famous race is held at Flemington racecourse on the first Tuesday of November and is a definitive and iconic horse race that you must experience at least once in your life.
Become a part of the great tradition of Australian sporting heroes. Book your tickets today and experience the unique atmosphere that only the Spring Racing Carnival in Melbourne can offer.