The Swedish striker, Zlatan Ibrahimovic recently announced that he is leaving LA Galaxy, telling his US fans that they can now go back to watching baseball. The Swede will join the Italian giants, AC Milan but at 38, it is expected that this will be his last club as a player.
At 38, the majority of us unathletic mortals would still be looking at another 30 years of work, but for superstars like Ibrahimovic, it's an opportunity to reset. But if you've only done one thing all your life, what's next? Well, it seems that investing in a soccer club is the new thing.
In recent years we have seen David Beckham launch his MLS franchise Inter Miami CF, Didier Drogba invest in Phoenix Rising and David Villa involved in a new USL franchise in Queens. This trend is not just confined to the US. Perhaps the most high-profile ex-player ownership is Salford City, a soccer club that plays in the fourth tier of British football and boasts a host of ex-Manchester United players as owners, including Ryan Giggs, David Beckham, Paul Scholes and Gary Neville. Ibrahimovic recently announced that he would be buying a share of Hammarby FC, a Swedish club, and rival of his home club, Malmö FF. A day later a statue in Malmö was found defaced with a toiler seat hanging around his arm.
There a number of reasons why an ex-pro investing in a soccer team is a natural fit. Many of these players will have accumulated significant wealth over the years, not just from playing, but also through various marketing promotions. Cristiano Ronaldo, for example, charges around $1 million per Instagram post. With time and money suddenly on their hands, it makes sense that these ex-pros would want to invest in an industry they understand.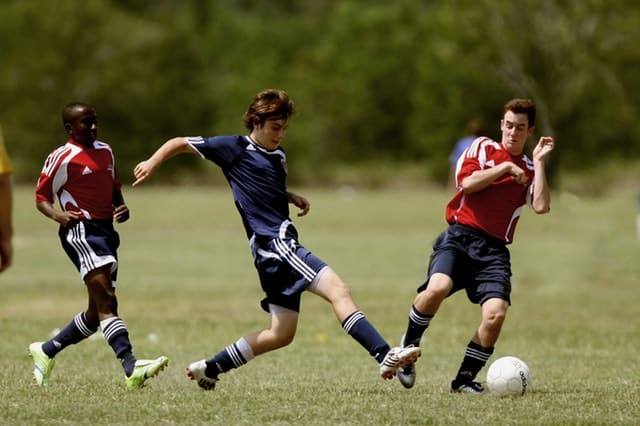 Having a big name is also a great way for a club to attract new talent. David Beckham, at 42, will most likely have some coaching role at his club, which would be an attractive prospect for young players. They will also have a significant professional network of scouts, managers and players to utilize. It has been reported that both current Napoli manager Carlo Ancelotti and Real Madrid manager Zinedine Zidane have been linked with Inter Miami CF, something that would have been unlikely without the Beckham connection.
The MLS is also an attractive financial investment at the moment for team owners with the average team worth $240 million and most importantly growing in value by 4% year-over-year. Atlanta United, LA Galaxy and Seattle Sounders top the revenue charts.
It's not just soccer clubs though that have attracted the attention of ex-pros. Cristiano Ronaldo, Davide Beckham and Zlatan Ibrahimovic have launched their own fragrances, and if smelling like them isn't enough you can slip into a pair of their branded underwear.
Sportsbooks for US players have been popping up all over the country since the Senate's decision to legalize sports betting in 2018. Many ex-pros have chosen to work with these sportsbooks as brand ambassadors. PointsBet, for example, teamed up with ex-NFL cornerback Darrelle Revis and NBA superstar Allen Iverson. Ibrahimovic has gone one step further becoming co-owner of Bethard, a Malta-based sportsbook.