To say that the sports betting landscape in the USA has changed drastically in recent times is something of an understatement. In May 2018, the Supreme Court lifted a nationwide ban on legal sports betting letting each individual state make such betting available within its borders if the local administration agreed. That was great news for any football fans who could now be within the law when betting on NFL online. 
Since that ruling by the Supreme court over $8 billion has been bet and around $550 million in gambling revenue has resulted. The NFL has undoubtedly benefited from the lion's share of this extra revenue and stands to take advantage more than any other major US sport. Of course, this does not mean the other big sports like basketball or baseball will not see revenues increase from the extra money that legal sports betting will bring in. In fact, all the major sports will see the money they make increase enormously due to the court's ruling.
Revenue models are about to change
When the major sports are making more money from the legal sports betting industry, it will impact their revenue models. The NFL is a prime example, and the increased options it has in how it makes money will see a lot more income in the future. 
But how has it made its money in the past? That breaks down into three distinct areas – TV rights, tickets and sponsorship deals. This is all pretty self-explanatory and nothing that would come as a shock to any follower of professional sports. TV rights has TV companies paying the NFL colossal amounts each year to show games, while tickets are, of course, the income from fans buying the tickets to attend games. Revenue from sponsorship deals is the money that external companies pay the league to have their brand name and logo's shown within the game. 
These three revenue streams combine together to generate a serious amount of money for players, teams and the NFL itself. This was estimated to be around $16 billion in 2018, which is a staggering figure. With legal sports betting now a part of the landscape many believe this will rise even more in the future. 
More sponsorship and advertising deals
Although sponsorship and advertising deals already happen, new ones will come into the game from the gambling companies. As the NFL begins to get more involved with online casino providers or sports betting organizations they will start to pay the league massive amounts to market what they do to the millions of fans. This will be very lucrative for the NFL and will open up an extra revenue stream in this area which will put much more money into its coffers.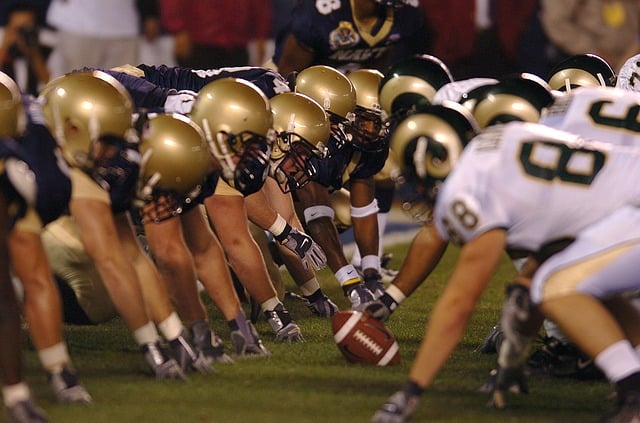 Greater exposure to new fans
When it comes to income for a sport, the fans play a major part in terms of attending games and spending money while they are there. Legal sports betting is likely to see the game gain far more exposure to the general US public who gamble on other sports but might not be into football. By seeing and hearing more about the game via online casinos or offline sportsbooks, more people will become fans of the NFL and start to spend money on following their favorite teams.
Increased sales of official goods
Merchandizing is another way that the NFL makes money in addition to the major three revenue streams we have already looked at. Official NFL gear is snapped up by fans and the new fans created by legalizing sports betting in the US will mean more is sold. Naturally, this will mean more money coming into the game and there will be more to split between teams and players. 
Take the game to even more people 
The NFL is a pretty big deal in many countries around the world as well as America, however, it is hoped by those within the game that legal sports betting could spread the NFL word to more fans worldwide. Online and offline gambling is huge around the planet and this could mean the game will go global. In terms of revenue streams and the money made, this could mean lots more coming into football from new territories.
NFL looks set for a bright future 
Of course, the NFL will always do well but legal sports betting and the new revenue it could bring makes the future look even brighter. Many believe the extra exposure and worldwide reach it could bring to the game could see billions extra generated by the sport. As time moves on, this could see football stride even further ahead as America's favorite game.