This European football season so far has seen a couple of real surprises at the absolute top tier of world football. Cristiano Ronaldo's move back to Manchester United hasn't exactly gone as expected, and perhaps even more surprising is Lionel Messi's lukewarm performance after his move to French side PSG.
These are arguably the two best players in the world, so what the heck has happened to them? Or, is it not as bad as the media are making it out to be? The real question on everyone's lips is whether Lionel Messi is past his best or if he's still the finest footballer in the world.
If you want to place a bet on Lionel Messi's future, whether you think he'll soon get back to the top or whether you take a more negative view on things, some bookies will take bets on that! You can certainly bet on whether he'll end this season at the top of the Ligue 1 goals or assists chart. 
You can even bet on how many goals he will score on a game-by-game basis. You'll just need a good place to do that. And if you're in Ontario, we've got some of those for you. Check out the best sports betting sites in Ontario right now.
Is he adapting to a change of league?
Most players who change leagues, especially after spending many years with one club, are going to face some kind of a challenge. There's a new style of football that they have to adapt to, new players they may never have seen before, new coaches, and new referees. Teething issues are understandably going to crop up.
That being said, the Ligue 1 of PSG is something of a step down from the La Liga where Barcelona ply their trade, so one would expect a player of Messi's talent and experience to have had a somewhat easier transition.
Are his new teammates the real problem?
Could it be the team itself? That's something only Messi can really answer. While he is back with Neymar, a player he spent a few years with at Barcelona, there are a lot of new people to meet. Perhaps there's something wrong with the chemistry? Nonetheless, he seems to be linking up well with Kylian Mbappe.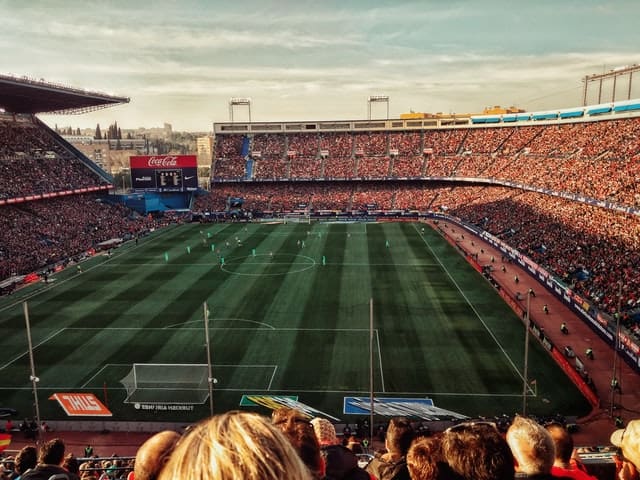 Should he have actually left Barcelona in the first place?
A lot of people will immediately answer a big 'no' to this question, but it might not be quite as simple as that. Leaving Barcelona for PSG (one of the biggest-budget clubs in Europe) was obviously a huge deal, not just for Messi or even just the two clubs involved, but for world football as a whole! It was one of the most talked-about transfers in history, for obvious reasons.
So, should it have happened? Well, the fact is that it kind of had to. Messi's contract at Barcelona expired on July 1st 2021, and the club certainly wanted to negotiate a new contract, but regulations and financial mismanagement at Barcelona made that impossible. Messi had agreed to take a 50% wage cut, but even a reduced salary for Messi would send Barcelona over the wage limit set by La Liga. Furthermore, Spanish law would not allow Messi to reduce his salary further.
So, while Messi did not want to leave the club, and the club did not want to let him go, circumstances forced the transfer.
Is it terminal or not?
With all this in mind, can we say once and for all whether Lionel Messi is done or if he'll be back to his best again? Perhaps we shouldn't have been surprised at the effect the transfer had on his game. After all, Barcelona was the only club he knew, having joined as a 13-year-old. Perhaps he just needs some more time to adjust.
Sadly, though, time is not on his side. Messi is fast approaching 35 years old, and the style of his play means that he might have to reinvent himself a little to get a bit more life out of his football, in a similar way that Cristiano Ronaldo has done (although this doesn't appear to be working too well at Man Utd either).
One thing is for certain: nobody should rule this great man out.