Your workouts can easily become monotonous and unproductive if you're not careful about sticking to a routine that will help you reach your fitness goals in the long run. Fitness experts have accumulated a wealth of knowledge on the most effective ways to approach fitness, and one key element to success is finding the right gym.
This can include an affordable gym in Adelaide, for example, that not only offers competitive prices, but also has top-notch facilities and equipment that are necessary to help you achieve your fitness aspirations. Having access to high-quality workout equipment and a supportive environment can make a huge difference in reaching your fitness goals, which is why it's important to choose a gym that fits your needs and budget.
The following are 10 expert tips for anybody getting into a fitness routine and they work for just about everyone – provided you don't have any preexisting medical condition that limits physical exertion. 
1) Change Things Up!
Make a point to switch up your router from time to time, as this will keep you energized and enthusiastic about working out. 
The danger of sticking with a single routine is that it makes it easier to get trapped in a plateau – this is where you stop gaining muscle and weight loss slows down. To avoid this, increase the number of random workouts that you do in your routine, and speak to a fitness trainer about changing exercise routines.
2) Have A Reason to Train Harder!
If you're not properly motivated to exercise, it can be easy to lose interest or find excuses to avoid the gym. Now, for many people exercising today, their main motivation is to get the ideal body – usually by dropping a few pounds and toning up the muscles. 
And while body image can be a good motivator to exercise, it tends to cause undue pressure to lose a certain amount of weight or look s certain way. It doesn't help when your inspiration for going to the gym is a magazine model with perfect abs. Sustaining that kind of pressure can be a good thing and a bad thing: it's good when it pushes you to exercise harder, and it's potentially frustrating if you don't meet your target the first time.
So what's the better approach? We recommend exercise as an essential element in health and fitness, and not necessarily a means to an end. We should exercise every day to keep stress levels low, energy levels high, and strengthen our immune system, among other things. If motivation is an issue then consider building up a home gym. This need not occupy too much space in your home if you invest in portable and packable equipment such as a pull-up bar.
3) Embrace Strength Training
Strength training is excellent for building muscle, burning calories, and building stamina (all essential parts of fitness training). But unlike the typical stamina workouts that go on forever – such as cardio workouts – you do have to spend a long time doing strength training. Just add a couple of 5-minute workout sessions into your fitness routine and more importantly, don't take a break until the time is done. So the way this works is, that you pick an intense workout that you can sustain for five minutes, and when done, you start on another intense workout immediately, without giving your body time to rest. Do this a few times a week, and watch your recovery so the muscles don't get sore. 
 4) Work for different muscle groups at the same time
It's not exactly a proven science that working for a single muscle group at a time will yield better results – opinion seems divided on this. However, the awareness you have when exercising each muscle group may help to give you a better sense of your power and limits. Having said that, we have to stress the importance of targeting every part of your body during your workouts, to build strength holistically. 
 5) Master foam rolling
Foam rolling is a way to soothe the muscles and prevent soreness during your training. It's a process that involves rolling out tight muscles to prevent injury, speed up recovery, and give you better results in the gym. 
This can be an issue with seniors, whose muscles and joints are prone to inflammation, but generally, every type of serious exercise requires that you have a process of recovery to minimize the risk of injury and to keep you from giving up altogether. 
 6) Maximize your gym time by minimizing rest between exercises
This is especially important for burning extra calories, but might not always apply to every workout. Each workout should be approached with a target in mind, but the ultimate goal should be to get to the required level of exercise so that you continue to build on what you've started.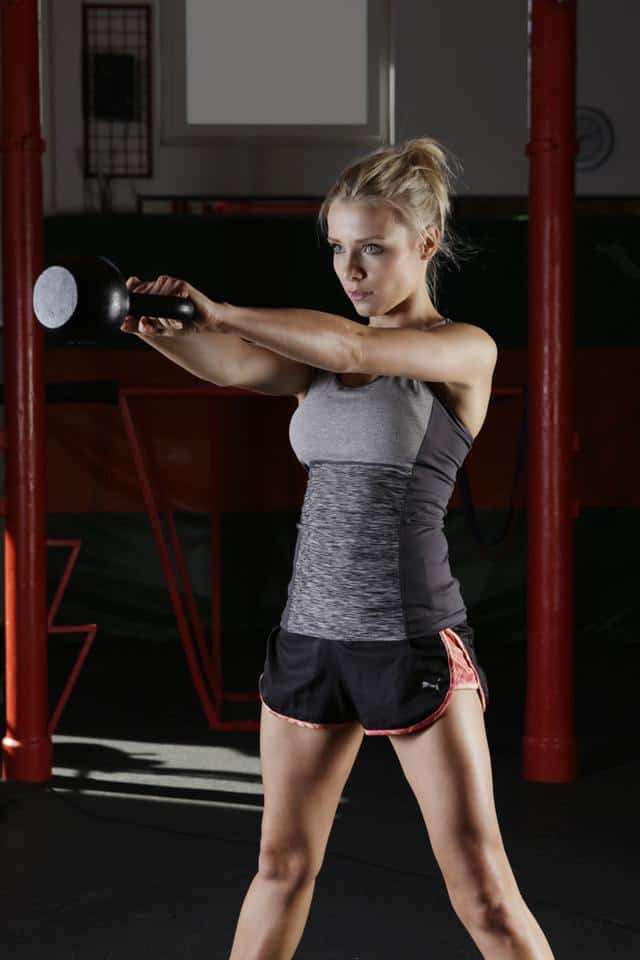 7) Keep it going with circuit training
Circuit training is another way to build and maintain strength. It's a more engaging form of strength training that involves multiple sets of intense workouts, with the person switching between different sets in quick succession. 
There's no pressure to start with circuit training unless you have the desire and firm to begin. In the meantime, try to keep your routine consistent, and don't forget to alternate different workouts. 
 8) Eat whole meals
You need a good source of quality nutrients – basically something to give you the energy to keep exercising. If you're going to eat a snack, then watch the calories and make sure your eating plan fits into your fitness goals. This is easier said than done; but ultimately, your desire for a healthy body will motivate you to eat healthier. 
9) Good form
You may have to speak to a trainer (or gather a bit of information about it as you go). That way, you can avoid many pitfalls of exercising in bad form. 
Warm up before and cool down after 
Wear your sports sunglasses and start each workout with a warm-up, and give a few minutes for the muscles to warm up before you start straining them. Finish by stretching and applying some relaxing oils (CBD oil anyone?). This should keep the inflammation away, and it will make your sleep much more relaxing.
 Of course, it doesn't hurt to try some yoga or get a massage after your workouts. 
   11.  The Bottom Line
Exercise is an ongoing process that keeps you active and healthy. If approached from that angle, it can be easier to maintain it in the long term. To avoid any trouble, eat well and make an effort to sleep through the night. The usual depressants like alcohol and cigarettes should be avoided to keep your body in check.