The horse racing events continue to grow more prominent this year as the Pegasus World Cup is about to start, a perfect opening salvo for 2020. The Pegasus will hold its fourth season this year after its inauguration in 2017. Since its birth, the Pegasus has earned the prestigious title of being one of the richest horse racing tournaments in the world.
During the first week of January, the Pegasus organization has named 17 official invitees to run in the 2020 Pegasus World Cup Invitational. The list hyped up the horse racing community since it comprises Maximum Security, which was disqualified Kentucky Derby winner, Gift Box, a Breeder's Cup superstar, and Roadster, a second-placer for Malibu Stakes.
With these names appearing for the 2020 Pegasus, undeniably, the race will be action-packed. However, this week, the Stronach Group, the proprietor of the Pegasus, announced the three names mentioned above refused their invites and chose not to compete in the 2020 Pegasus World Cup.
On the other hand, Stronach has made a way of changing their list and adding three more reserve runner for the racing event on Saturday. Let's get to know more about these three horse racers who will have a chance to saddle up in Gulfstream Park and be part of the Pegasus picks.
BodExpress
BodExpress joins that new entry for the 2020 Pegasus World Cup. He is a four-year-old thoroughbred racer, which was foaled on April 23, 2016. He is owned by Top Racing, LLC and trained by Gustavo Delgado. Throughout his racing career, he recorded a total of $264,000 earnings with two titles, three in the second place, and one in third place.
This horse racer gets trained in Gulfstream Park most of the time where the Pegasus World Cup this year will take place. His debut run took place on November 24, 2018, in the Maiden Special Weight, where he finished in 9th place. He competed again in the same race during the fall in 2018 and finished with two second-places and one in fourth place.
In 2019, he took part in many stakes races, which developed his racing skills further. He debuted his stakes races in Xpressbet Florida Derby and won second place. He did not end well in the Kentucky Derby. Fortunately, he bounced back in Harlan's Holiday Stakes clinching third place.
Tenfold
Tenfold is also another reserved invitee for the 2020 Pegasus World Cup. He is bred by Winchell Thoroughbreds, LLC and trained by Steven M. Asmussen. He was foaled on March 27, 2015, which made him a five-year-old thoroughbred racer joining the Pegasus. He has total earnings of $968, 390 since he started competing, and has already tallied four titles and one in third place.
His racing career started on February 9, 2018, when he joined the Maiden Special Weights in Oaklawn Park, where he won right away. His succeeding Maiden races were also ended in the same placement. In 2018, he took part in two U.S Triple Crown races, where he placed third in the Preakness Stakes and 5th in the Belmont Stakes.
His 2019 achievements were also excellent starting with a 7th finish in the Oaklawn Handicap. Next is his achievements in the Pimlico Special Stakes, where he got the title. Moreover, he also joined Stephen Foster Stakes and ended up in 9th place.
Midcourt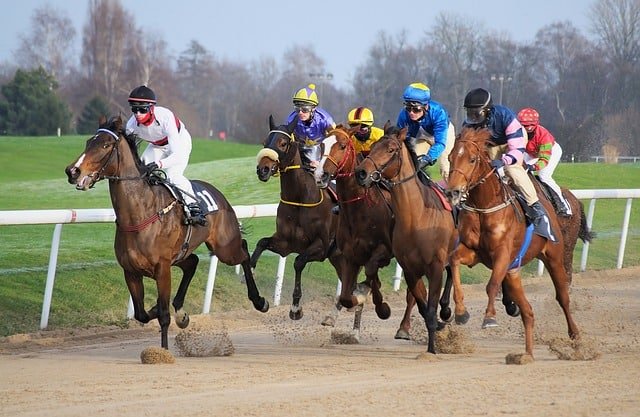 The final reserved invitee for the 2020 Pegasus World Cup by Stronach Group is Midcourt. He is foaled on May 3, 2015, which made him a five-year-old thoroughbred to run in the 2020 Pegasus. In his overall horse racing career, he was able to tally a total of four titles, one in second and third place. His overall earnings have reached $222,695.
He debuted a run in the Maiden Special Weight on September 4, 2017, where he ended up in fourth place. He continued partaking to the same kind of races, and fortunately, he was able to clinch a title in Maiden races, which happened in Santa Anita on June 2, 2019. His first stakes race was on October 27, 2019, for Comma to the Top, where he won the title.
Moving forward, Midcourt has taken part in Native Diver Stakes held at Del Mar on November 23, 2019, and he got the first place. Lastly, he joined the San Antonio Stakes at Santa Anita, where he ended up in third place.
Takeaway
With few more days away before the 2020 Pegasus World Cup will start, the list of invitees has started to change drastically. Some of the initial enlisted racers won't be able to make it in Pegasus. Although some of them bid goodbye for the 2020 Pegasus, Stronach has replaced them with the other three notable horse racers mentioned above. Will the 2020 Pegasus Cup offer the same caliber of competition with new reserved racers in line? We'll hope for the best.
Image Source