There are just so many sports that are now available to play, watch, and engage with in the US, but there have been certain growing trends that you need to be aware of and keep in touch with. This article looks at the top trends in US sport now and provides some tips and insights to enjoy the best sporting experiences that there are.
Live Streaming and Watching
There are just so many live sports streaming channels available that the traditional cable TV or subscription sports channels have begun to dwindle. Free streaming of live sports is one of the fastest growing trends in the US and one that is not expected to slow at all. It covers all levels and types of sports, whether it be college sports or the highly professional NFL and the NBA. Around 58 million people in the US engage with live sports streaming at least once a month and this is expected to increase to 90 million by 2025.
Sports Betting Is on the Rise
There has been a rise across the country in the number of people who participate in sports betting or who bet online on their favorite sporting team. It is a pastime that has gained social acceptance as well as specific state licensing to enable it to be performed legitimately and safely by those who enjoy the fun and excitement. The vast number of those who follow the top sports, such as hockey, football, and baseball across the US are now also able to wager on their favorite teams This is also a way to learn more about the game than ever before, as they can access player stats, team odds, and past game stats before they place any wagers.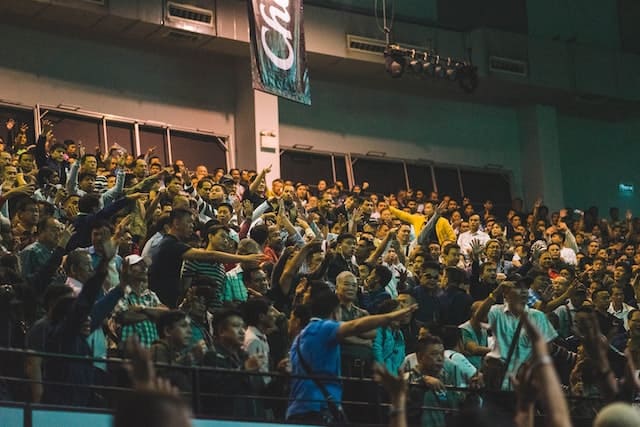 Fantasy Sporting Leagues
There has been a rise in various fantasy sporting leagues across the globe. As the internet and online tribes and communities explode, there has been a related, remarkable growth in fantasy sports gaming. From golf, hockey, soccer, football, and even e-sports, they all now have fantasy leagues set up and available to play. The players and participants in fantasy sports still, however, need to access team and player news, as well as content to get insights into the players that they choose and the teams that they set up and manage. 
Social Sports Clubs
There has been an increase in the number of people looking to find a social sports club. It doesn't matter whether it is badminton, ultimate frisbee, or touch football, the range of social sports available is amazing, and there will be a social sport in which you can engage. The secret is to look for some form of social interaction around the sports that you like. So, it's about going to play the sport and improving your fitness and overall health, but also very much about meeting new people that can become friends.
These are the top sporting trends in the US now and are expected to be the future of sports interaction and engagement in the country going forward. If sports are what you enjoy, be it watching, betting, or playing, then the trends mentioned above will provide a wealth of opportunities for you to enjoy yourself.