With International Equal Pay Day taking place earlier this month (September 18th), a Casumo study has discovered that there still remains a significant pay discrepancy between male and female athletes across five of the world's biggest sports — with men earning a massive 1,000% more on average than their female counterparts.
The online casino and sportsbook delved into the gender pay gap in sport, taking a closer look at salary and endorsement deals across the board and the results show which sports are making the right moves towards equality and where female athletes still lag way behind male stars.
It may come as no surprise that football still has a lot of work to do to close the gap between male and female players. Paris Saint-Germain's Lionel Messi topped this year's Forbes highest-paid athlete list, making a reported £110m since his move to the French capital from Barcelona sent shockwaves through the footballing world last summer.
The majority of the Argentine's incoming — which works out at £247 per minute — is made on the pitch, with £64m hitting the bank from salary/winnings. But his £47m in endorsements is not to be sniffed at, with brand deals from the likes of Adidas, Hard Rock Café and Pepsi contributing towards his massive net wealth.
When comparing Messi's income to that of Alex Morgan of the United States Women's National Team (USWNT), there are some stark contrasts. The huge advocate of equal pay in football earned just £6m from salary/winnings and brand deals with the likes of Coca-Cola and Nike in the last 12 months — making just £11.50 per minute.
It's also an issue in the management side of the sport, where England manager Serena Wiegman — who guided the Lionesses to their first ever Women's European Championship success in the summer — earns £4m less than Three Lions men's team manager Gareth Southgate.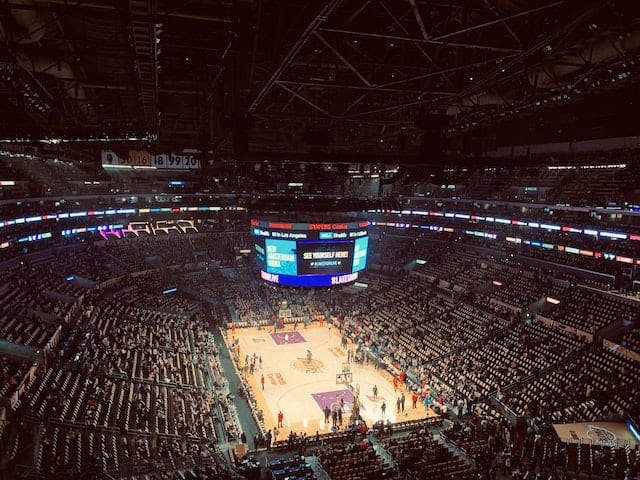 There's a similar disparity in basketball. Lebron James was second in Forbes' athlete rich-list after having one of his most successful years off the court yet, with a leading role in Space Jam: A New Legacy and deals with Nike, Beats by Dre and 2K Sport helping him take home over £68m in endorsements alone — almost double that of his on-court earnings for the Los Angeles Lakers (£35m).
Meanwhile, Candace Parker made just £170,000 on the court due to the Women's National Basketball Association's (WNBA) wage cap. She, therefore, has to rely heavily on sponsorship deals — with endorsements from the likes of Adidas, Capital One and Carmax boosting her income by £4.7m.
Tennis is one of the biggest sports striding towards better equality across the board, with the prize money for the four Grand Slams (Australian Open, French Open, Wimbledon and US Open) on a level playing field for men and women professionals. But there is still work that needs to be done by the ATP and WTA to ensure that the gap is closed further.
Male racket stars are still outdoing their female counterparts when it comes to endorsements as well. Roger Federer, who made just £600,000 on the court in the last 12 months as injuries are beginning to plague what remaining time the 41-year-old has left of his playing days, managed to still make an eye-watering £77.9m through sponsorships.
It's a similar story for Naomi Osaka. The four-time Grand Slam winner took home around £1m in prize money last year, but made over £50m through endorsements from Workday, Louis Vuitton, Airbnb and Nike.