College football has one of the widest fan bases in the United States, sometimes surpassing the NFL. But while it is by far the most popular, football is not the only renowned college sport in the US. On average, over 500,000 students participate in college athletic programs yearly – and Americans love cheering them on. Here is a review of the most beloved college sports in the country.
Football
College football teams are a crucial part of the professional game because there is no minor league feeder team for American football. In fact, these leagues are considered the second tier of American football, directly below the NFL. This means that the stakes are high at this level, and in areas like the Midwest and South, college football is the crème de la crème of spectator sports. The number of Division 1 FBA teams currently sits at 131, although it is expected to rise to 133 by 2023.
College football games receive a lot of media coverage, and stadium crowds have been known to exceed regular NFL game attendance. In 2016, more than 150,000 fans attended the 'Battle at Bristol' match between Tennessee and Virginia Tech. In 2021, the Alabama v Georgia national championship drew more than 22 million fans who watched the live broadcast.
If you enjoy betting on these games as much as you like watching them, you will love these free college football picks from The Sports Geek. They are based on extensive NCAAF predictions for major season games.
Basketball
Basketball is one of the biggest sports in the country, including at the pro and collegiate level. For many years thousands of fans have traveled from all over to see their favorite player, whether it takes a quick walk or going to an NBA game in New York. or a Hundreds of colleges participate in basketball competitions organized by collegiate athletic bodies. Like college football, college basketball offers a stepping stone into a professional career as annual NBA drafts pick from top college players. There are currently 358 schools with Division 1 basketball teams across the country, and the game is a very popular spectator sport. According to a Nielsen report, 58 percent of Americans follow these games. College basketball is also heavily televised and draws many spectators, both on TV and in stadiums. March Madness is a crazy time for the entire country, with millions of fans tuning in for the competition. The crowd rivals that of the NBA finals.
Baseball
The first intercollegiate baseball game took place in 1859 in Pittsfield, Massachusetts, making baseball one of the longest-running college sports. Baseball has long been one of America's favorite pastimes, so it makes sense that the collegiate level of the game draws relatively large crowds. Sadly, the college sport is not as developed as basketball and football, only recently gaining traction. This is partly due to the fact that baseball requires good weather and is only played in the spring and summer. Currently, 300 Division 1 schools in the country have baseball teams. Most of these teams can be found along the East Coast, and Texas is home to almost 24 teams.
Compared to March Madness, the Baseball College World Series does not draw as large a crowd, but it is still a major event in the annual college sports calendar. In 2004, more than 40,000 fans attended a game between San Diego State and Houston.
Lacrosse
In 1877, New York University went head to head with Manhattan College in what would become the first intercollegiate lacrosse game in the United States. Professional lacrosse is fairly niche, but the sport remains huge at the college level. The NCAA organizes more than 900 programs across the country every year, and NCAA Division I schools are allowed to offer lacrosse scholarships based on playing ability. Typically, these scholarships cover 50 percent of tuition fees.
Soccer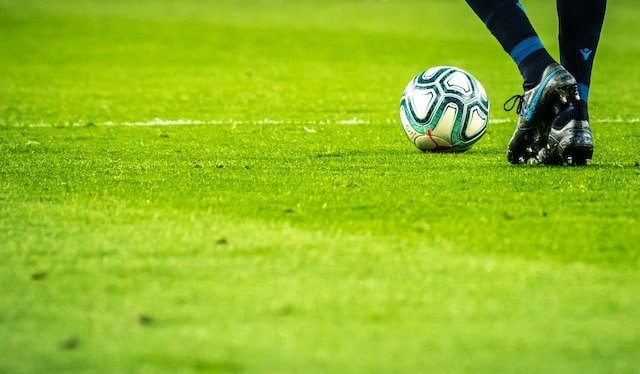 Soccer is less popular in the United States than it is in Europe – where it is huge – so it makes sense that the collegiate soccer league is more low-key than its counterparts on this list. College soccer teams compete in conference and non-conference competitions in the fall, with the goal being to reach the College Cup tournament. Top soccer players in the men's categories usually receive contracts from professional teams across the world and Major League Soccer franchises. For female players, college soccer can open a path to the National Women's Soccer League or other leagues.
Wrestling
College wrestling is uniquely different from professional competitions but is almost as popular. Also called folkstyle or collegiate wrestling, these competitions are organized by the NCAA across different weight classes. They are not as heavily televised as football and basketball matches, however, and take place between October and March.
Conclusion
College sports are an integral part of American culture and enjoy a large following in the country. In some leagues, they rival the crowds drawn by professional sports. This is partly due to the emotions they invoke – college sport is more intense because it often acts as a gateway to a professional career in major leagues. All in all, Americans love to watch and bet on these games.