Part of what makes a game so great is the competition, and the reality of it is that sometimes you have to travel away to find the caliber of competition you're looking for. Well, there's no doubt you'll need to find the means to get to your destination. Charter a bus rental is the way to go. It's the most cost-effective, safe, and fun way to transport a group of people.
Here are the ultimate sports team travel hacks that are sure to make your away game road trip absolutely unforgettable.
Book the Right Charter Bus
There are a number of things you need to consider when picking the right charter bus:
What is the size of the group?

Do you plan on driving yourself or renting a bus with a driver?

What is the purpose of the group?

Are there people who'll need special accommodation, for instance, wheelchair accessibility?
Knowing such details upfront will save you the headache and time in the long run, as they'll help avoid making decisions that might later turn out to be inappropriate for the needs of the group.
Map Your Route and Alternate Route
Using navigation apps is a great way of planning your trip. Although you might not always get the exact path you want, you can use the apps to give you an alternate route to avoid toll roads, bypass heavy traffic, or even make a side trip.
Some of the best navigation apps include:
Google Maps

Waze

CoPilot GPS

Komoot

inRoute Route Planner
There are apps like Google Maps which give you its own recommended route. The suggested route is usually highlighted in bright blue with other possible routes highlighted in gray. The routes are all marked with the estimated driving time and the distance.
Choose Where to Stop in Advance
When you choose where to take breaks in advance, your journey will be more comfortable and enjoyable. It will also help maximize your time. Having an itinerary beforehand will ensure you're more flexible with your plans and time isn't wasted.
Even whilst traveling, you need to stay healthy. That means taking enough bathroom breaks, stretching your legs, and eating well in order to get to your destination feeling refreshed and energized.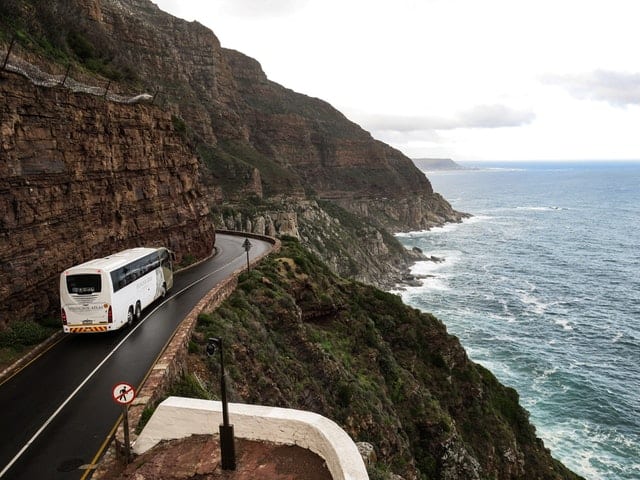 Stop for Sites to See Along the Way
Break up the driving with things to see and do, so you can really enjoy the journey. With the right entertainment and planning, your trip can be so much fun.
So, if you see a place to watch the sunset, or you notice a sign for a tourist spot that looks way too promising to pass up, or you come across an ice cream shop along the way, don't be afraid to stop at these places for a while. Regular, brief stops will make your trip more exciting and memorable.
Book Accommodations
Will you make a stopover for the night before you get to your destination? If that's the case, then you need to plan for it, and most preferably in advance. This is because, finding the right accommodation, especially on the day of travel, can be quite frustrating.
Booking in advance gives you peace of mind. In addition, advance booking helps you to avoid any last-minute price hikes.  
You can do this using a number of methods:
Through a travel agent

Using the internet

Over the telephone
Plan Distractions for the Ride
You can play games to keep yourself entertained on the bus. For instance, bring with you a pack of cards. Also, you can carry travel-sized editions of some of your favorite board games. If you aren't into games, then you can spend your time with crossword puzzles, an interesting magazine or book. Alternatively, you can carry a camera to take pictures along the way.
Challenge yourself. This is a great time to do it. Dedicate those hours to learning something new. Perhaps you've always wished to learn the lyrics of your favorite song. This would be the perfect time for that.
In addition, you can listen to music on your trip or carry your tablet with you. There are a variety of games you can download and play. Using your smartphone, you can also watch videos, participate in social media, or chat with your friends and family.