Canadian sportspeople aren't just dominating the big stage in various disciplines. They are also racking in insane amounts of money.
The 2022 list of the super-rich athletes is out and the leading ones, according to celebritynetworth.com, are:
   Joey Votto
With a net worth of $110 million, Joey Votto is undoubtedly the highest-paid sportsperson in Canada. Votto, a professional Major League Baseball player, is currently contracted to the Cincinnati Reds, making his debut in 2007 against the New York Mets.
However, he used to play at the Richview Collegiate before getting drafted by the Cincinnati Reds after the 2nd round of the 2002 MLB amateur draft. At the Cincinnati Reds, Votto is the first baseman and has earned many accolades, including the prestigious MVP National League award, the Lou Marsh Trophy, and the National League Hank Aaron award.
   Steve Nash
Coming in 2nd with an overall net worth of $95million, Steve Nash is yet another super-rich Canadian sportsperson. Nash is a retired professional basketball player who won the MVP once and twice featured in the incredible NBA All-Star team. He was born in South Africa but immigrated to Canada when he was 18 months old, and although he is a retired professional, he's currently managing the country's national team.
   Sidney Cosby
Third, in this list and effectively the richest Canadian pro hockey player is Pittsburgh Penguins' Sidney Cosby. Sidney, who was born in Halifax, Canada, and has risen to become Penguins' current captain, is now worth $55 million, according to celebritynetworth.com. However, before getting a contract with them, Sidney Cosby had excelled at the Rimouski Oceanic of the Quebec Major Junior Hockey League.
   Brad Richards
Despite recently hanging up his skates, Brad Richards' net worth of $45 million ranks high among Canada's richest sports personalities. Brad, a retired professional ice hockey player, is a classic example of nomadism in the sport, having played for no fewer than five National Hockey League clubs during his entire professional career. Leading to many different moves which can be hard for most athletes. Getting a visa as an athlete is much easier compared to getting one in a normal circumstance.
Born in Murray Harbour, Brad Richards started his career with the Notre Dame Hounds before progressing onto Rimouski Oceanic. Tampa Bay Lightning drafted him in 1998, where he played until 2008 when Dallas Stars came calling. He later played for the New York Rangers, followed by Chicago Blackhawks, before retiring after a year's contract with Detroit Red Wings in 2015.
   Vincent Lecavalier
Yet another filthy-rich former Canadian professional ice hockey player, Vincent Lecavalier, is estimated to be worth $45 million. Lecavalier, who last played for the National Hockey League outfit, the Los Angeles Kings, is ranked among the top NHL players of all time.
He was born in Ile Bizar and, just like his long-time friend Brad Richards, Vincent Lecavalier started his professional career at Rimouski Oceanic before getting drafted by Tampa Bay. He later played at the Philadelphia Flyers before his 1-year stint at the Los Angeles Kings and retired later in 2016. One of the feats associated with him is the 2007 Maurice Richard "Rocket" Trophy, the top scorer.
   Dany Heatley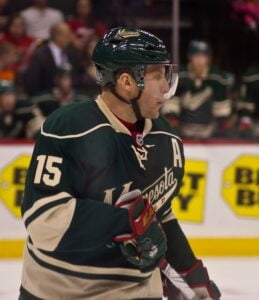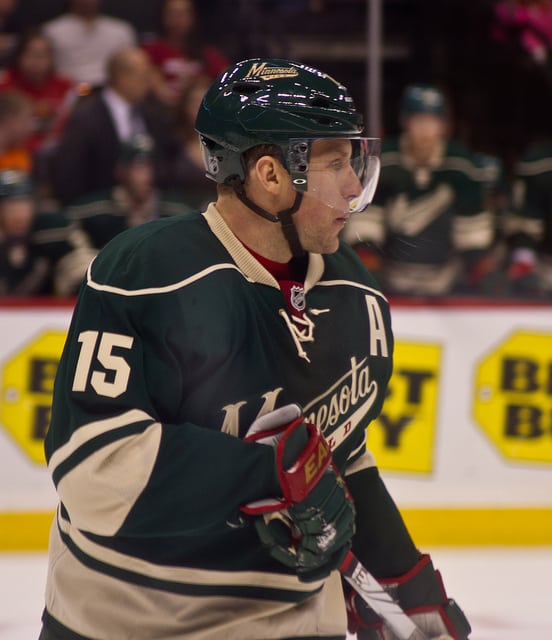 Worth an estimated $40 million, a figure that puts him among the richest Canadian athletes is Dany Heatley. Dany, a German-born, played professionally for Team Canadian before his retirement last played in Germany's Deutsche Eishockey Liga for the Thomas Sabo Ice Tigers.
Dany's professional career spanned well over 15 years, and he played for an impressive six NHL clubs before proceeding to Germany. He's, however, remembered for his exploits and controversies in the NHL, especially at Ottawa Senators, San Jose Sharks, and Minnesota Wild.  
   Jason Bay
Jason Bay, a former professional baseball player, is estimated to be worth $40 million. Jason, an American-Canadian, had a long and colorful career that included turning out for a host of outfits, including Boston Sox, the Seattle Mariners, and the Pittsburgh Pirates.
He was born in Trail, in British Columbia, but started his impressive baseball career at Gonzaga University before playing for several major leagues. Jason is remembered for his Rookie of the year award in 2004 and the Silver Slugger award in 2009, along with his inclusion at the All-Star MLB team and 3-times O'Neill award.
   Eric Staal
Minnesota Wild's Eric Staal, according to celebritynetworth.com, is worth $38 million. The 34-year-old professional ice hockey player plies his trade at the NHL. He has captained the Carolina Hurricanes before turning out for the New York Rangers.
Born in Thunder Bay, Ontario, his successful career in ice hockey started at the Ontario Hockey League before NHL's Carolina Hurricanes drafted him. His accolades include winning the 2006 Stanley Cup with the Gold Club and 2007's World Championship and the winter Olympics.
   Justin Morneau
At $35 million is Justin Morneau, another New Westminster-born professional baseball player. Morneau, who rose to prominence after getting drafted as a catcher by the Minnesota Twins in 1999, is the first player who "throws right and bats left." He was also the first baseman in the lower-level leagues. His accolades include being an MVP at the American league and his inclusion in the All-Stars team five years in a row.
   Shea Weber
At the tail-end of the list of the top 10 richest Canadian athletes is Shea Weber, whose net worth stands at $24 million. Weber, born in British Columbia's Sicamous area, is a professional hockey player who majorly plays as a defenseman.
He's currently playing for Montreal Canadiens, having been drafted by Nashville Predators in 2003. However, Weber started his professional career at the Sicamous Eagles and later with Kelowna Rockets. Some of the awards under his name include a gold medal at the 2016 Hockey World Cup and two similar medals in the 2010 and 2014 winter Olympics.
Honorable Mention: Richest Canadian Athletes
These Canadian athletes are still rich, but not the richest athletes. They include Andrew Wiggens, Jamal Murray, Lance Stroll, Lennox Lewis, and Joey Votto.
Which Canadian sports figures will make the list next year?