Online casinos are undoubtedly establishing themselves as the hottest commodities in the gambling industry right now. Every day, the online gambling industry is acquiring more new users and generating more revenue than ever before. Gamblers are now practically afforded the opportunity to choose from a collection of thousands of different games from all parts of the world. This has drastically lowered the barrier to entry for casino gaming as gamblers merely need a device that's connected to the internet in order for them to start playing. And these days, practically everyone has access to a reliable internet connection.
And while casino operators may be working incredibly hard to cement their place in this increasingly competitive market, it's the software providers who are responsible for coming out with the games that people play and fall in love with. No matter how well-designed a website may be or how generous an operator's bonuses are, if the games aren't fun to play, then they wouldn't be able to generate as much success as they have online. Online casinos will offer many innovations and gimmicks in an effort to win over users like live casino gameplay, AR and VR gameplay, and even crypto integration. But a lot of that is heavily reliant on software. In essence, software providers are the backbone of the online gambling industry. And within the software development space, there is increasing competition in who can create the greatest and most innovative games. In this article, we are going to go over some of the top players in the software licensing space when it comes to online gambling.
Microgaming
Microgaming is one of the biggest and oldest names in the online casino gaming industry. It was originally established in 1994 and has garnered a reputation for reliability and innovation when it comes to building online betting software. In fact, Microgaming is often dubbed as the father of online casino software providers. Some of the most popular titles like Jurassic Park, Mega Moolah, and the Game of Thrones slot games.
Net Entertainment
Net Entertainment is more popularly known as NetEnt in the gaming industry. This company is responsible for creating some of the most prominent games in the industry with more than 200 titles under their belt. They are mostly known for creating some of the most exciting slot games with innovative progressive jackpots and bonuses. Currently, NetEnt is the world's leading online casino software provider.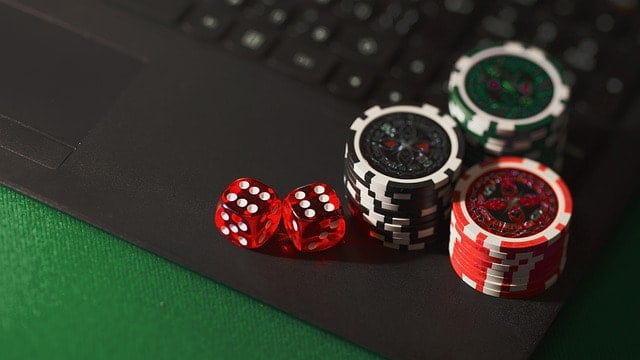 International Game Technology
International Game Tecnhology (IGT) is the oldest company on this list. It was first founded in 1971 and it started out as a supplier for gaming machines to land-based casino operations. Naturally, once the company saw that online casinos were taking off, they pivoted and started developing some of the most loved casino games in the space today.
Novomatic
Novomatic is another mainstay in the world of online casino gaming. In particular, Novomatic is known for creating some of the most immersive and creative slot games in the industry. They're part of the reason why slots continue to be the most popular form of casino gambling in the world.
Playtech
Playtech is another example of a classic name in the industry. The company is responsible for having produced more than 600 casino games that are played and enjoyed all over the world. Some of their most popular titles include iPoker, Jackpot Giant, and Holy Grail casino games. Playtech has amassed a reputation for creating games with high bonuses and very tempting incentive deals.
Evolution Gaming
For anyone who is at all familiar with the world of sports betting and online casino gambling, Evolution Gaming is practically a household name. It's a company that has a ton of different gaming titles under its belt that cover a wide range of casino games like roulette, baccarat, and blackjack. They are also known for offering awesome live casino experiences for online gamblers, which is a new emerging trend in the industry.
Betsoft
BetSoft was originally founded in 1999 and is the leader when it comes to innovations in the online casino software development space. In fact, the company is well-known for coming out with games that feature some of the most advanced 3D graphics in the industry. While other countries may come out with higher quantities of games, Betsoft focuses more on quality and in creating games that really stand out.