A year from its initial planned starting date, Euro 2020 looks set to go ahead this summer. And whilst there are still a whole host of uncertainties surrounding host venues, crowds, and such, what can certainly be expected is a level of talent on a show unlike any other in the competition's history.
Esports and real-world sports betting experts Unikrn have an unbeatable range of odds and markets available to users, and here are their three tips on who you should be backing to win this year's Euro 2020 event. 
England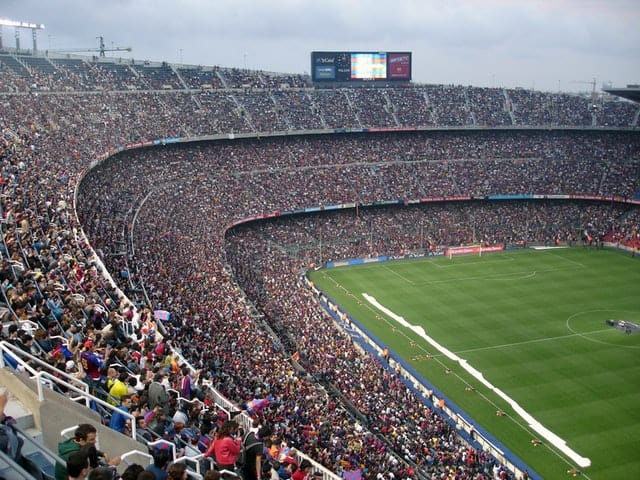 Gareth Southgate's Three Lions side made a surprising surge to the semi-finals at the 2018 World Cup in Russia, and their runs at the Nations League and the influx of generational talents could just provide them with the added star quality needed to go that next step further at Euro 2020. 
Whilst it might surprise the naysayers that will point to England's lack of silverware since their fabled 1966 World Cup triumph, Unikrn has pointed out how the stars do seem to be aligning in the favour of the Three Lions ahead of the tournament. 
In Harry Kane, the 2018 World Cup Golden Boot winner, they have one of the most gifted and bankable finishers in the world, players such as Jordan Henderson and Raheem Sterling have proven themselves on both domestic and continental fronts under some of the most acclaimed coaches in world football, and the fierce debates swirling around the likes of Jack Grealish, Phil Foden, Jadon Sancho, Trent Alexander-Arnold, James Maddison, Mason Mount, and Jude Bellingham showcase exactly how deep the talent pool in the side can potentially stretch. 
On top of that, all of England's group stage fixtures against Croatia, Scotland, and the Czech Republic are due to be hosted on home soil at Wembley, as well as the round of 16, semi-finals and final fixtures. 
For the first time in what feels like a very long time for England fans, the quality of their team surely cannot be questioned anymore. If Southgate finds the winning formula in terms of tactics and, most importantly, mentality, there are few teams in the tournament that England can't beat. 
France
When it comes to predicting the outcome of a major international tournament, it's always a good bet to have the most recent winners nestled in amongst the top. 
Real world sports and Esports betting specialists Unikrn have put 2018 World Cup winners France as joint-favourites for glory at Euro 2020, pointing to the growing experience installed by head coach Didier Deschamps as well as the unrivalled talent on show as pretty hefty justifications behind their thinking. 
And there's plenty to suggest that the squad France will be bringing to Euro 2020 might just be even better than the ones that finished as runners-up at Euro 2016 and winners of the latest World Cup. 
The likes of Kylian Mbappe, Benjamin Pavard, Lucas Hernandez, Kingsley Coman, and Presnel Kimpembe have all seen their stocks and skills surge in the time between the summer of 2018 and now, and figures such as Anthony Martial, Houssem Aouar, N'Golo Kante, Corentin Tolisso and Dayot Upamecano on the fringes is a frightening example of depth in the squad. 
Portugal
When one of your great debates heading into a tournament is whether you're a better team with or without one of the greatest players in the entire history of a sport, you know that you're dealing with a seriously frightening prospect. 
Indeed, that is a serious dilemma facing Portugal right now and their captain, Cristiano Ronaldo. One of the dark horses in the betting markets pre-tournament, the world's fifth-ranked side have quietly been nurturing a golden generation of the crop of talent that could announce their big arrival and take Euro 2020 by storm.
Fernando Santos' 2019 Nations League winners are blessed with attacking talents such as Bruno Fernandes, Bernardo Silva, Ruben Neves and Diogo Jota as well as their legendary no.7, and the upturn in form of prospects such as Andre Silva and Joao Felix will be hugely encouraging for the fans. And whilst frailties at the back might have led to the team installing some pretty defensive tactics en route to their Euro 2016 triumph before, the emergence of players such as Joao Cancelo, Ruben Dias, and Nuno Mendes has really allowed Portugal to hone things back up the pitch. 
The challenge for Portugal will be how well they perform up against a group containing France, Germany, and Hungary, the latter two of which will be arriving at Euro 2020 as host nations.