Are you ready for some football? Super Bowl LVII is just around the corner, and fans everywhere are wondering who will win the Lombardi Trophy this year. In this blog post, we'll look at each team's winning odds, as well as some key players to watch out for. So grab a snack and settle in – it's time to break down the big game!
Kansas City Chiefs and Philadelphia Eagles fight for the throne
Fans nationwide have been glued to their screens, trying to keep up with Super Bowl news ahead of the game. As of right now, two teams have the Midas touch: The Kansas City Chiefs and the Philadelphia Eagles.
Both teams have won their respective conferences and are now pitting their skills against one another to seize the throne. After intense showdowns and mind-blowing plays, both teams look to be up for the challenge. With just days away until we find out who reigns supreme, anything can happen, and only time will tell which team will come out on top!
Philadelphia Eagles
Philadelphia Eagles currently have the highest odds of winning Super Bowl LVII. This may be due to their high-powered offense featuring studs like Jalen Hurts, AJ Brown, and Miles Sanders, who are tearing apart opposing defenses. Furthermore, they possess one of the fiercest defensive lines in the NFL, which gives them a great foundation for success moving forward.
The signs point to an exciting end-of-season run that might finally give Philly their second Super Bowl win in franchise history – something fans have been hoping for.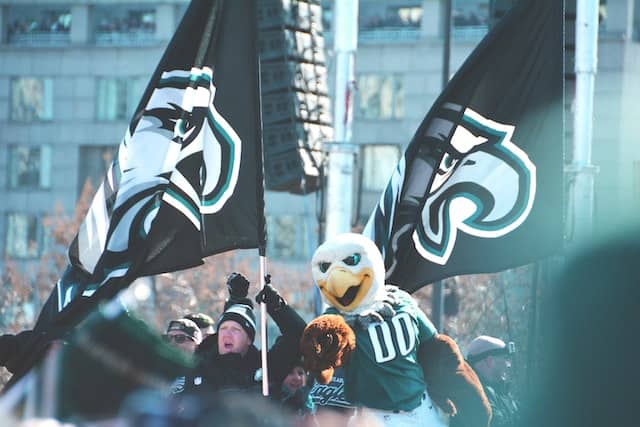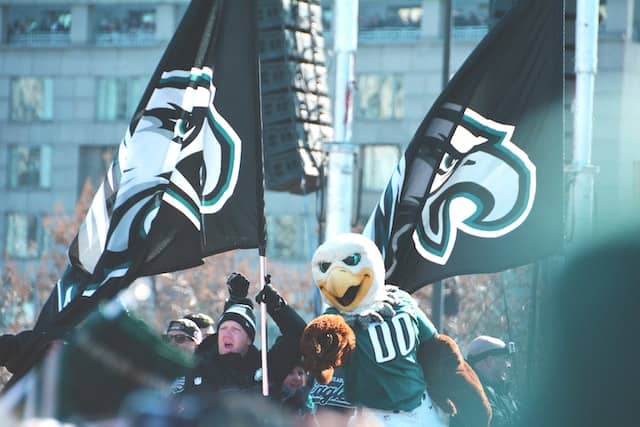 Kansas City Chiefs
On the other hand, the Kansas City Chiefs also have a very good chance of winning Super Bowl LVII. Over the last few years, they've been one of the most consistent teams, reaching an impressive playoff appearance record. In addition, their explosive offense poses a real challenge for any defense, meaning that teams may have to up their game against them.
Coupled with their tenacious defense and frightening passing attack, it's no wonder many experts have them down as one of their picks for this year's champions.
Key Players To Watch Out For
Jalen Hurts is one of the key players to watch out for in Super Bowl LVII. The starting quarterback for the Philadelphia Eagles, he has been leading his team to victory all season long with his impressive skill set. He is a dual-threat quarterback, meaning he can run and pass effectively, giving defenders fits throughout the game.
His ability to think quickly and make smart decisions has been instrumental in the Eagles making it this far, and he'll be a pivotal player if they want to reach the Lombardi Trophy.
Patrick Mahomes is another great talent that should be on your radar as we approach Super Bowl LVII. He's been one of the best quarterbacks in the NFL since the Chiefs drafted him in 2017, and his exceptional passing abilities have helped lead Kansas City to back-to-back Super Bowl appearances. In addition, his ability to scramble and find open receivers downfield will be a huge asset for the Chiefs in this upcoming game.
Finally, you should keep an eye out for Travis Kelce. The tight end has been an unstoppable force for the Chiefs all season, setting multiple records in receptions and yards. His ability to create mismatches in coverage makes him a nightmare for defenders. In addition, his big-play potential will surely be on full display during Super Bowl LVII.