The 2019 NFL season can't come soon enough. The New England Patriots will be shooting for yet another Super Bowl run, teams like the Packers and the Steelers will aim to bounce-back and surging powerhouses like the Chiefs and Rams will give a title run another go.
It's already a wild year based on how the offseason has gone. The Arizona Cardinals ditched last year's first round pick to draft Kyler Murray first overall, Le'Veon Bell landed in the Big Apple via free agency and Tyreek Hill has an ongoing legal situation to monitor.
This is a great time to be a fan of football, but it's also a hectic time to be a bettor. The changes across the league could make things a bit less predictable, but it's all still worth betting on. 
If you're interested in the latter, here's a quick tutorial on how to get started and what to wager on in 2019:
Find Reputable NFL Betting Sites
The best NFL betting sites are trustworthy, offer good bonuses and promotions, host a litany of wager types and also hand out competitive odds. They're also legal, won't scam you and pay out your winnings on time.
Locating websites that meet all of these criteria is actually a little more difficult than it should be. There are some sketchy sites out there and even some of the good ones can have issues with processing.
Roll with the very best options and you won't be disappointed. And when I say sites, I mean more than one. Having a handful of betting sites to go to opens the door to wagers you otherwise wouldn't find and also ensures you get to bet with the best odds available online.
Deposit and Bet
Once you find a good site worth betting at, the next step is to actually place a bet. You can work with free cash in the form of bonuses and promotions, but it makes sense to just deposit real money and get started that way as well.
If you're new to sports betting, keep that number low and/or set a specific number to stick to. Your bankroll should be something you're comfortable with and you can then apply it to how you'll wager on a daily, weekly, monthly and even yearly basis.
Whatever that set number ends up being, deposit it in one or several websites and prepare to place some bets. Use the deposit method of your choice, ranging from credit cards and checks to all kinds of crypto currency like BitCoin.
The second the money is in the account, you can start hunting down the best NFL wagers to place for the 2019 season and beyond.
What Should You Bet On?
You're ultimately going to decide what to bet on. That could include week one NFL betting prior to the season starting or it could include preseason NFL games. 
These are just individual game bets, but they can be enhanced by splitting your funds with wagers on the point spread, moneyline and total. Bettors can take things one step further with live betting, which makes watching games even more intense.
Outside of regular game betting, you also should have access to a variety of NFL futures and prop bets. These include predicting who will win the Super Bowl, division winners, which teams will make the playoffs and numerous bets on player statistics and awards.
Props involving specific numbers, MVP candidates and whether or not players will be suspended or traded are all options to consider before and during the NFL season.
Best 2019 NFL Bets
You have the site you love, you found alluring odds, you have money to work with and you're looking over all of your betting options. Now you can start betting on the 2019 NFL season however you please.
The actual bets are up to you, but there is a lot to consider for 2019 specifically. Here are a slew of compelling bets that may look attractive to you:
Super Bowl 54 Winner
Betting on the Super Bowl is one of the classic NFL wagers you can place. Super Bowl odds are released shortly after each Super Bowl ends and you can wager on them for the entire year leading into the next season's title game.
It's quite a process to embark on, but it's normal to place your Super Bowl bet around preseason and then just hope it hits. The Patriots enter the year as +600 favorites at most betting sites, but betting on the likes of the Chiefs (+1000), Rams (+1000) and perhaps even the Bears (+1400) could make sense.
Bettors looking for value and not minding being prisoner of the moment may want to take a look at the Browns (+1400), while the Packers (+1600) and Steelers (+2500) appear to offer exceptional value.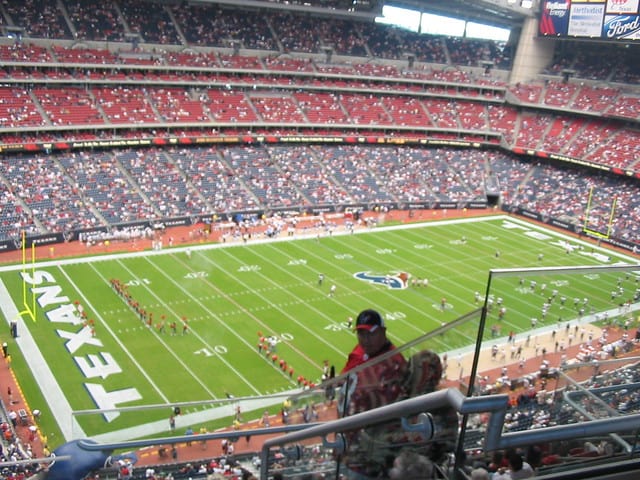 NFL Division Winners
If you don't feel like putting all of your eggs in one basket, just bet on which teams win each division. The favorites are pretty self-explanatory at this point, while the Patriots (-400) are the cheapest they've been to win the AFC East in some time.
The Jets (+600) are actually an interesting value bet, while teams like the Jaguars (+500), Vikings (+225), Panthers (+500) and 49ers (+500) all feel like sleeper plays in their respective divisions.
NFL MVP
If you don't love the odds or wagers for team bets, you can shift course and bet on actual players. There are other NFL player prop bets to consider, but the most popular one is who will win the yearly MVP award.
Patrick Mahomes claimed the trophy last year and is a strong favorite to defend his crown. He's a fine bet, but consecutive MVP wins are not easy to come by. 
Big names like Tom Brady, Aaron Rodgers or Drew Brees make just as much sense and should offer more betting value at most NFL sportsbooks.
2019 NFL Draft
There are a slew of wagers to look at, but one more is who will be the top pick in next year's draft. This puts a spin on player specific wagers, as it addresses the ever-popular draft instead of just players, teams or games.
You can actually bet on the draft in a variety of capacities, but this is the most popular prop bet you'll run across. For the moment, Alabama passer Tua Tagovailoa is the consensus top pick (+150 favorite), but the yearly favorite does tend to change over the course of the college football season.
Overall, you've got a lot of ground to cover if you plan on betting on the NFL in 2019. The good news the actual betting process is super easy and if you pick the right websites to play at, it also can be very safe and highly rewarding.
Pick those sites wisely, though, and be sure to research before putting any money down. If you do that, you'll protect yourself, maximize value and give yourself a solid chance at bringing home some cash.